Prisoner B-3087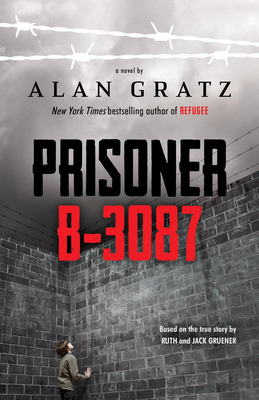 Prisoner B-3087
Scholastic Press, Hardcover, 9780545459013, 260pp.
Publication Date: March 1, 2013
* Individual store prices may vary.
Buy Now
or
Shop Local
Enter your zip code below to purchase from an indie close to you.
Description
Survive. At any cost.
10 concentration camps.
10 different places where you are starved, tortured, and worked mercilessly.
It's something no one could imagine surviving.
But it is what Yanek Gruener has to face.
As a Jewish boy in 1930s Poland, Yanek is at the mercy of the Nazis who have taken over. Everything he has, and everyone he loves, have been snatched brutally from him. And then Yanek himself is taken prisoner -- his arm tattooed with the words PRISONER B-3087.
He is forced from one nightmarish concentration camp to another, as World War II rages all around him. He encounters evil he could have never imagined, but also sees surprising glimpses of hope amid the horror. He just barely escapes death, only to confront it again seconds later.
Can Yanek make it through the terror without losing his hope, his will -- and, most of all, his sense of who he really is inside?
Based on an astonishing true story.
About the Author
ALAN GRATZ was born in Knoxville, Tennessee. After graduating from the University of Tennessee, he began a succession of jobs newsletter writer, high school teacher, university lecturer, bookseller, radio commercial writer, advertising copy writer, middle school teacher, library shelver all the while working on various writing projects. In 2006, he published his first novel, "Samurai Shortstop", an ALA 2007 Top Ten Book for Young Adults. Alan s award-winning books include "The Brooklyn Nine", "Fantasy Baseball", "Starfleet Academy: The Assassination Game", "Prisoner B-3087", and "The League of Seven", the first in a series of alternate history middle grade fantasy novels. When he s not writing, he s usually reading other people s books or creating an awesome new costume for science fiction/fantasy conventions. He lives with his family in North Carolina.