Dark Emperor and Other Poems of the Night
By Joyce Sidman; Rick Allen (Illustrator)
(Houghton Mifflin Books for Children, Hardcover, 9780547152288, 32pp.)
Publication Date: August 5, 2010
Shop Local

Enter your zip code below to find indies closest to you.
Description
Come feel the cool and shadowed breeze,
come smell your way among the trees,
come touch rough bark and leathered leaves:
Welcome to the night.

Welcome to the night, where mice stir and furry moths flutter. Where snails spiral into shells as orb spiders circle in silk. Where the roots of oak trees recover and repair from their time in the light. Where the porcupette eats delicacies—raspberry leaves!—and coos and sings.

Come out to the cool, night wood, and buzz and hoot and howl—but do beware of the great horned owl—for it's wild and it's windy way out in the woods!

---
About the Author
Rick Allen makes his Houghton Mifflin picture book debut with this very book. He produces myriad printed ephemerae at The Kenspeckle Letterpress in Duluth, Minnesota. www.kenspeckleletterpress.com.
---
Praise For Dark Emperor and Other Poems of the Night…
"Allen's detailed yet moody prints encapsulate the mysteries and magic of the midnight hours. In Sidman's delicious poems, darkness is the norm, and there's nothing to fear but the rising sun."—Publishers Weekly, starred review

"This is a fine collection for classroom use at any time, but it'll bring extra impact to those who can find a way to share it at dusk with the lights dimmed, watching through the windows as the nocturnal ballet begins outside."—The Bulletin, starred review

"This picture book combines lyrical poetry and compelling art with science concepts."—Booklist, starred review

"The dark lines of Allen's skillful lino cut prints make the perfect accompaniment to a book of night poems, with their subtle colors allowing the reader to seek out the creatures slowly, just as one's eye becomes accustomed to finding things in the dark."—The Horn Book, starred review

"The bookmaking is beautiful with the concept of night lending itself generously to poetry. "—School Library Journal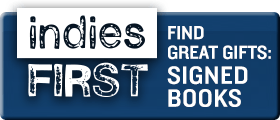 Dark Emperor and Other Poems of the Night