Accidents of Providence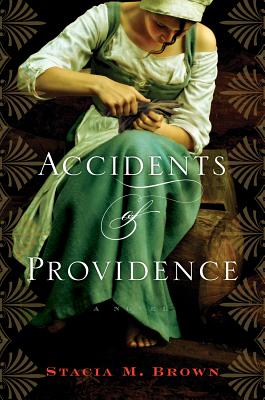 Accidents of Providence
Houghton Mifflin Harcourt, Hardcover, 9780547490809, 272pp.
Publication Date: February 14, 2012
* Individual store prices may vary.
Buy at Local Store
Enter your zip code below to purchase from an indie close to you.
or
Not Currently Available for Direct Purchase
Description
Rachel Lockyer is under investigation for murder.
It is 1649. King Charles has been beheaded for treason. Amid civil war, Cromwell's army is running the country. The Levellers, a small faction of political agitators, are calling for rights to the people. And a new law targeting unwed mothers and -lewd women- presumes anyone who conceals the death of her illegitimate child is guilty of murder.
Rachel Lockyer, unmarried glove maker, and William Walwyn, Leveller hero, are locked in a secret affair. But while William is imprisoned in the Tower, a child is found buried in the woods and Rachel is arrested.
So comes an investigation, public trial, and a cast of extraordinary characters made up of ordinary Londoners: gouty investigator Thomas Bartwain, fiery Elizabeth Lilburne and her revolution-chasing husband, Huguenot glover Mary Du Gard, a lawyer for the prosecution hell-bent on making an example of Rachel, and others. Spinning within are Rachel and William, their remarkable love story, and the miracles that come to even the commonest lives.
Accidents of Providence is absorbing historical fiction for fans of Fingersmith and The Dress Lodger. And Rachel Lockyer, a woman wronged by her time, is a character neither history, nor we, will ever again forget.
About the Author
She began writing "Accidents of Providence" from research conducted for her dissertation on martyrs in seventeenth century England. This is her first novel.
Praise For Accidents of Providence…
"Dangerous Liaisons: A 17th century heroine for our times...[A] delightfully seditious heroine...Brown introduces a wonderful cast of supporting characters.... For all its period detail, this debut seems remarkably modern in its depiction of love and politics—proof that a historical novel can be educational and entertaining, and nothing like homework."
—O, The Oprah Magazine
"A heart-poundingly vivid, intellectually provocative account. . . A romping good read that is character-driven yet intellectually provocative on issues of law, religion and morality—historical fiction at its best."
—
Kirkus
, STARRED review "Debut novelist Brown has woven an absorbing tale...her story reveals a rich knowledge of the era with memorable characters, sharp, period-worthy dialog, and a poignant love story...This is the best kind of historical fiction—a combination of love story and murder mystery, wtih a sprinkling of intriguing historical snippets and wonderful writing."
—
Library Journal
, STARRED review "Intelligent, masterful, suspenseful—one of the best books I've read in years. An impressive debut novel from a hugely talented new writer,
Accidents of Providence
was a rare treat."
—Margaret George, author of many works of historical fiction, including
Mary Queen of Scotland and the Isles
"With this marvelous story written in searing prose, Stacia Brown brings us a deeply human, super-smart, uncommonly well-researched historical novel.
Accidents of Providence
tackles hypocrisy, both sexual and political, and invites us into the revolutionary taverns and chaotic courtrooms of civil-war-torn London, introducing us to the faithful and adulterous, the idealists and opportunists, of an era not so unlike our own. Don't miss it!"
—Sheri Holman, author of
The Dress Lodger
, among others "Stacia Brown's debut novel,
Accidents of Providence
, richly illuminates an important but little known period of history: that of the English Leveller society. Wonderfully detailed and keenly researched, it is a moving portrait of a courageous woman caught between a disastrous affair with a charismatic revolutionary and the draconian laws of the land that would put her to death because of it."
—Kathleen Kent, author of
The Heretic's Daughter
"
Accidents of Providence
is historical fiction at its best. It is absolutely steeped in atmosphere and so vividly re-creates the interregnum era that I felt as though I'd been transported there. Brown's prose has a beautiful originality. Her characters come alive with authenticity and humanity; they are loveable and infuriating, but the reader always believes in them, and invests hopes and fears with them. The story kept me gripped from the very first page—by turns desperately sad, funny, and heartwarming. It is a breath of fresh air. I loved it!"
—Katherine Webb, author of
The Legacy