Brilliant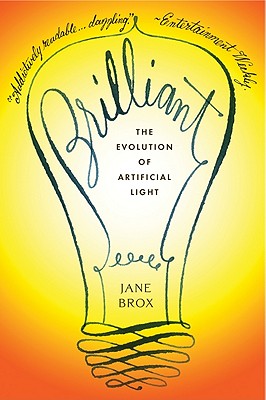 Brilliant
The Evolution of Artificial Light
Mariner Books, Paperback, 9780547520346, 360pp.
Publication Date: July 7, 2011
* Individual store prices may vary.
Buy at Local Store
Enter your zip code below to purchase from an indie close to you.
or
Not Currently Available for Direct Purchase
Description
In "Brilliant," award-winning author Jane Brox offers a sweeping history of our transformative relationship with light from the stone lamps of the Pleistocene to LEDs embedded in fabrics of the future and reveals that the surprising, complex story of our illumination is also the story of our modern selves.
Just five hundred years ago almost everyone lived at the mercy of the dark, yet today so much of life as we know it our long evening hours, our flexible working days, our feelings of safety at night depends upon cheap, abundant light. Brox not only examines the social and environmental implications of this remarkable transformation, she tells a compelling story imbued with human voices, startling insights, and timely questions about how the light of the future will shape our lives.
Praise For Brilliant…
"Just one of the many pleasures of Jane Brox's sweeping history of human light is its evocation of the wonder and fascination the lowly light bulb roused when it was new, before it became, by virtue of the reverse alchemy of mass production, abundant and déclassé. Brox succeeds brilliantly thanks to writing that rivals her subject in sparkle, glow, and wattage."
--Sylvia Nasar, author of A Beautiful Mind

"I'll gladly read anything by Jane Brox on any subject, but her poetic and original retelling of the story of manmade light provides a suitably grand occasion for her superb powers of observation and her intimate, precise, startlingly evocative prose to shine."
--Carlo Rotella, author of Cut Time

"In gracious, elegant, unhurried prose, Jane Brox unspools the story of light. Every page contains at least one small marvel, but the greatest wonder is the realization that what she has illuminated is nothing less than a story of ourselves, and of the myriad ways our lives are 'interconnected, contingent, and intricate.' BRILLIANT, indeed."-
--Leah Hager Cohen , athor of Train Go Sorry and House Lights

"Brilliant is fascinating in its subject matter, charming in its storytelling and accessible style, and meticulously researched. This kind of book helps place science in a human context."
--Alan Lightman, author of Einstein's Dreams