Immortal Lycanthropes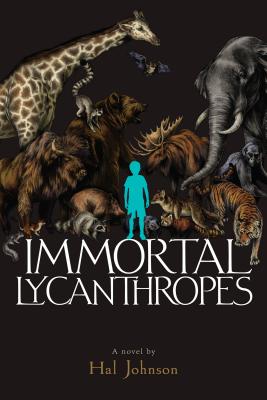 Immortal Lycanthropes
Clarion Books, Hardcover, 9780547751962, 292pp.
Publication Date: September 2012
* Individual store prices may vary.
Shop Local
Enter your zip code below to find indies closest to you.
Description
"A shameful fact about humanity is that some people can be so ugly that no one will be friends with them. It is shameful that humans can be so cruel, and it is shameful that humans can be so ugly."
So begins the incredible story of Myron Horowitz, a disfigured thirteen-year-old just trying to fit in at his Pennsylvania school. When a fight with a bully leaves him unconscious and naked in the wreckage of the cafeteria, Myron discovers that he is an immortal lycanthrope a were-mammal who can transform from human to animal. He also discovers that there are others like him, and many of them want Myron dead. People will turn into animals, says the razor-witted narrator of this tour-de-force, and here come ancient secrets and rivers of blood.
About the Author
Hal Johnson is the author of "Immortal Lycanthropes."

Teagan White is a freelance designer and illustrator from Chicago, currently a student at the Minneapolis College of Art and Design. Visit her website at www.teaganwhite.com.