Wuthering Heights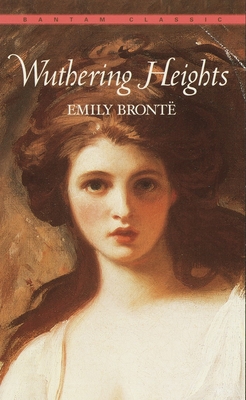 Wuthering Heights
Bantam Classics, Mass Market Paperbound, 9780553212587, 336pp.
Publication Date: October 1983
* Individual store prices may vary.
Shop Local
Enter your zip code below to find indies closest to you.
Description
"My greatest thought in living is Heathcliff. If all else perished, and he remained, I should still continue to be... Nelly, I am Heathcliff! He's always, always in my mind: not as a pleasure... but as my own being." Wuthering Heights is the only novel of Emily Bronte, who died a year after its publication, at the age of thirty. A brooding Yorkshire tale of a love that is stronger than death, it is also a fierce vision of metaphysical passion, in which heaven and hell, nature and society, are powerfully juxtaposed. Unique, mystical, with a timeless appeal, it has become a classic of English literature.
About the Author
Emily Bronte (1818 - 1848), an English novelist and poet is best known for her only novel, Wuthering Heights. She was a teacher for a short time but found it too stressful. Emily was a very shy woman who rarely left her home but to go for a short walk or church. She died from an illness thought to be tuberculosis. She was the younger sister to Charlotte Bronte, the author best known for her novel Jane Eyre.
Praise For Wuthering Heights…
"It is as if Emily Brontë could tear up all that we know human beings by, and fill these unrecognizable transparencies with such a gust of life that they
transcend reality."
--Virginia Woolf