Journey to the Centre of the Earth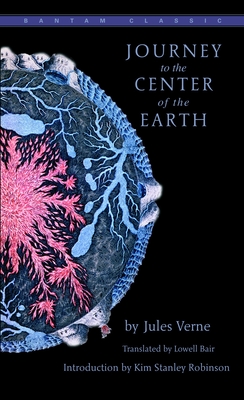 Journey to the Centre of the Earth
Bantam Books, Mass Market Paperbound, 9780553213973, 211pp.
Publication Date: April 25, 2006
* Individual store prices may vary.
Buy Now
or
Shop Local
Enter your zip code below to purchase from an indie close to you.
Description
Written almost a century before the daring flights of the astronauts, Jules Verne's prophetic novel of man's race to the stars is a classic adventure tale enlivened by broad satire and scientific acumen.
When the members of the elite Baltimore Gun Club find themselves lacking any urgent assignments at the close of the Civil War, their president, Impey Barbicane, proposes that they build a gun big enough to launch a rocket to the moon. But when Barbicane's adversary places a huge wager that the project will fail and a daring volunteer elevates the mission to a manned flight, one man's dream turns into an international space race.
A story of rip-roaring action, humor, and wild imagination, From the Earth to the Moon is as uncanny in its accuracy and as filled with authentic detail and startling immediacy as Verne's timeless masterpieces 20,000 Leagues Under the Sea and Around the World in Eighty Days. "

About the Author
Often labeled the "father of science fiction," Jules Verne was less concerned with the gadgets of science than with its effect of people. His fantasies explored the possibilities in a way that excited the imaginations of generations of readers and paved the way for the host of writers that followed in his footsteps.

Kim Stanley Robinson's Three Californias trilogy -- "The Gold Coast", "The Wild Shore" and "Pacific Edge -- "has been observed as "an intriguing work, one that will delight and entertain you, and, most importantly, cause you to stop and think" ("The Santa Ana Register"). His many other novels include "Escape from Kathmandu" and "Green Mars -- "which won the Hugo and Locus Award for Best Novel.
Praise For Journey to the Centre of the Earth…
"The reason Verne is still read by millions today
is simply that he was one of the best storytellers
who ever lived."—Arthur C. Clarke