The Age of Innocence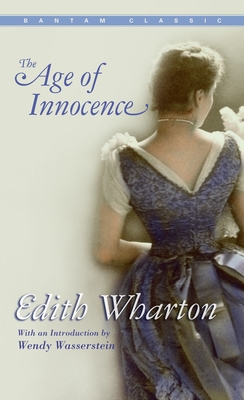 The Age of Innocence
Bantam Classics, Mass Market Paperbound, 9780553214505, 320pp.
Publication Date: January 1, 1996
* Individual store prices may vary.
Buy Now
or
Shop Local
Enter your zip code below to purchase from an indie close to you.
Description
Edith Wharton's masterpiece brings to life the grandeur and hypocrisy of a gilded age. Set among the very rich in 1870s New York, it tells the story of Newland Archer, a young lawyer engaged to marry virginal socialite May Welland, when he meets her cousin, Countess Ellen Olenska, a woman unbound by convention and surrounded by scandal. As all three are drawn into a love triangle filled with sensuality, subtlety, and betrayal, Archer faces a harrowing choice between happiness and the social code that has ruled his life. The resulting tale of thwarted love is filled with irony and surprise, struggle and acceptance. Recipient of the first Pulitzer Prize for fiction ever awarded to a woman, this great novel paints a timeless portrait of society still unmatched in American literature an arbitrary, capricious social elite that professes inviolable standards but readily abandons them for greed and desire.
About the Author
Edith Wharton was a Pulitzer Prize-winning American novelist, known for such classics as The House of Mirth, Ethan Frome, and The Age of Innocence, for which she won the Pulitzer Prize in 1921. A member of the New York elite, Wharton drew on her experiences as part of society to critique its inner workings and the conflict between personal desires and societal norms. Wharton died in 1937, leaving behind a rich literary legacy.
Praise For The Age of Innocence…
"Is it—in this world—vulgar to ask for more? To entreat a little wildness, a dark place or two in the soul?"—Katherine Mansfield

"There is no woman in American literature as fascinating as the doomed Madame Olenska. . . . Traditionally, Henry James has always been placed slightly higher up the slope of Parnassus than Edith Wharton. But now that the prejudice against the female writer is on the wane, they look to be exactly what they are: giants, equals, the tutelary and benign gods of our American literature."—Gore Vidal

"Will writers ever recover that peculiar blend of security and alertness which characterizes Mrs. Wharton and her tradition?"—E. M. Forster