God of Carnage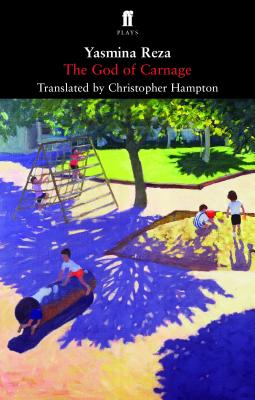 God of Carnage
Faber & Faber, Paperback, 9780571242580, 80pp.
Publication Date: April 28, 2009
* Individual store prices may vary.
Shop Local
Enter your zip code below to find indies closest to you.
Description
What happens when two sets of parents meet up to deal with the unruly behavior of their children? A calm and rational debate between grown-ups about the need to teach kids how to behave properly? Or a hysterical night of name-calling, tantrums, and tears before bedtime?
Christopher Hampton's translation of Yasmina Reza's sharp-edged new play "The God of Carnage" premiered at Wyndham's Theatre, London, in March 2008 and at Bernard B. Jacobs Theater, New York City, in March 2009. The "International Herald Tribune" calls it "an expert piece of stagecraft, and savagely funny.
About the Author
Yasmina Reza, born in Paris in 1959, is an acclaimed playwright, screenwriter, and novelist. Her first play, " Conversations Apres un Enterrement" ("Conversations After a Burial") won her the 1987 Moliere Award for Best Author along with a Johnson Foundation Award and a SACD New Talent Award. Her other works for the theater include "Art" and "The Unexpected Man", among others. She lives in Paris.

Christopher Hampton was born in the Azores in 1946. He wrote his first play, "When Did You Last See My Mother?, "at the age of eighteen. His many works for the theatre, television and cinema include "The Philanthropist, "translations of Yasmina Reza's "Art, Life x 3, "and "The Unexpected Man", his adaptation of "Les Liaisons Dangereuses "by Laclos, translations from Ibsen and Moliere, " "and the screenplays "Dangerous Liaisons, Carrington, "and "The Secret Agent."