Storm at the Door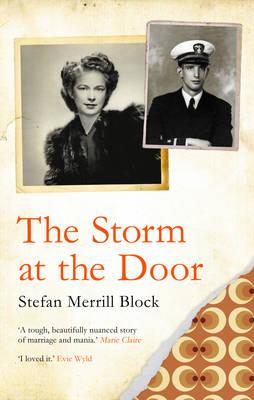 Storm at the Door
Faber & Faber, Paperback, 9780571269617
Publication Date: May 1, 2012
* Individual store prices may vary.
Shop Local
Enter your zip code below to find indies closest to you.
Description
Even after two decades of volatile marriage, Katharine Merrill still remembers when her husband, Frederick, was attentive, witty, and charming. Frederick's behaviors and moods have since darkened, and Katharine has tried to keep up appearances, hoping for the best. But in the summer of 1962, when a cocktail party ends with her husband in handcuffs, Katharine makes a fateful decision: She commits Frederick to Mayflower Home, America's most revered mental asylum, repository for great poets, intellectuals, and madmen. While Frederick attempts to transform his incarceration into a creative exercise, Katharine struggles to raise four young daughters--and find her way back to her husband through her own ambiguities, delusions, and the damages done by her belief in a life she no longer lives.
Inspired by elements of the lives of the author's grandparents, this mesmerizing love story shifts through time and reaches across generations. Along the way, Stefan Merrill Block illuminates an age-old truth: even if one's daily life appears ordinary, one can still wage a silent, secret, extraordinary war.
Look for special features inside. Join the Circle for author chats and more.