Avoiding Prison and Other Noble Vacation Goals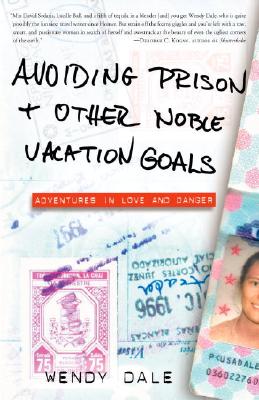 Avoiding Prison and Other Noble Vacation Goals
Adventures in Love and Danger
Three Rivers Press, Paperback, 9780609809839, 336pp.
Publication Date: May 27, 2003
* Individual store prices may vary.
Not Currently Available for Direct Purchase
or
Shop Local
Enter your zip code below to purchase from an indie close to you.
Description
From salsa dancing in a rum-induced haze and struggling to exercise in Colombia ("the guerillas were using the track again today"), to crossing international borders unconventionally and dodging bombs in Lebanon ("the good news was that they were 'small bombs'"), Wendy somehow manages to find herself in the midst of hysterical, adventurous, and often illegal situations. Case in point—every time she heads to Costa Rica, she is forced to visit another prison. Although a jail may not be everyone's idea of a place to ?nd a date, Wendy soon falls in love with a man, a country, and its people and risks everything she has to clear his name.

Avoiding Prison and Other Noble Vacation Goals is a bumpy and hilarious ride in which Wendy discovers that a successful vacation—much like that elusive thing, happiness—can be found in some of the most unlikely places imaginable.
About the Author
Wendy Dale is the cowriter of the Emmy-nominated television feature The New Adventures of Mother Goose. She lives in Los Angeles. This is her first book.
Praise For Avoiding Prison and Other Noble Vacation Goals…
"This is a very smart, very funny book. Wendy Dale is an extremely talented writer who can make even the scariest vacation sound like a good time. I'm off to buy a new suitcase and a few extra passports right now."—Paul Feig, author of Kick Me

"Funny, impulsive, and alluringly naïve, Wendy Dale is repeatedly swept into adventure and trouble and love, mostly when she's looking the other way."
—Rita Golden Gelman, author of Tales of a Female Nomad

"Mix David Sedaris, Lucille Ball, and a fifth of tequila in a blender [and] you get Wendy Dale, who is quite possibly the funniest travel writer since Homer. But strain off the foamy giggles and you're left with a raw, smart, and passionate woman in search of herself and awestruck at the beauty of even the ugliest corners
of the earth."—Deborah C. Kogan, author of Shutterbabe