The Two Towers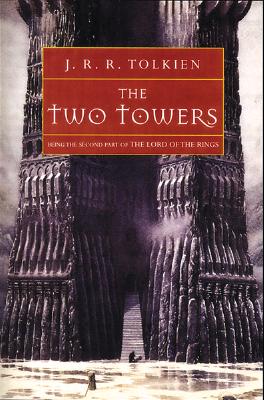 The Two Towers
Being the Second Part of The Lord of the Rings
Mariner Books, Paperback, 9780618002238, 352pp.
Publication Date: September 1, 1999
* Individual store prices may vary.
Shop Local
Enter your zip code below to find indies closest to you.
Description
Frodo and his Companions of the Ring have been beset by danger during their quest to prevent the Ruling Ring from falling into the hands of the Dark Lord by destroying it in the Cracks of Doom. They have lost the wizard, Gandalf, in a battle in the Mines of Moria. And Boromir, seduced by the power of the Ring, tried to seize it by force. While Frodo and Sam made their escape, the rest of the company was attacked by Orcs. Now they continue the journey alone down the great River Anduin -- alone, that is, save for the mysterious creeping figure that follows wherever they go. The second volume in J.R.R. Tolkien's epic adventure, THE LORD OF THE RINGS.
About the Author
J.R.R. Tolkien (1892-1973) is the creator of Middle-earth and author of such classic and extraordinary works of fiction as The Hobbit, The Lord of the Rings, and The Silmarillion. His books have been translated into more than fifty languages and have sold many millions of copies worldwide.
Praise For The Two Towers…
"Here are beauties which pierce like swords or burn like cold iron." -- C. S. Lewis