Pushkin and the Queen of Spades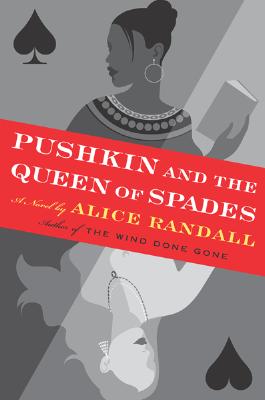 Pushkin and the Queen of Spades
Houghton Mifflin, Hardcover, 9780618433605, 282pp.
Publication Date: May 4, 2004
* Individual store prices may vary.
Not Currently Available for Direct Purchase
or
Shop Local
Enter your zip code below to purchase from an indie close to you.
Description
Windsor Armstrong is a polished, Harvard-educated African American professor of Russian literature. Her son, Pushkin X, is an exceedingly famous pro football player, an achievement that impresses his mother not at all. Even more distressing, however, her beloved son has just become engaged to a gorgeous white Russian émigré who also happens to be a lap dancer.
For Windsor this predicament is no laughing matter. Determined to get to the bottom of it, she embarks on a journey into her own rich past: to her Motown childhood, where the Temptations danced across the stage and love came disguised as a sharply dressed gangster; to Harvard, where she endured the humiliation of being an unwed black teen mother; to St. Petersburg, where the verses of the great Russian poet Alexander Pushkin, great-grandson of an African slave, moved through her head as she made love to her own white Russian. The urge to protect her son has been Windsor's only goal, but as she draws ever closer to the secret that has cast a shadow over her life, the identity of her son's father, she discovers that the half-lies she has fed her boy don't add up to the beauty of the truth.
Balancing sharp-witted humor with profundity, sexiness with psychological depth, this is an exhilarating ride straight through the racially divided heart of contemporary America , which also probes the universal question of what it means to be a good mother. Pushkin and the Queen of Spades is a provocative, enormously entertaining novel that will change the landscape of literary fiction.
About the Author
Ali Berlow is the author of "The Mobile Poultry Slaughterhouse", the co-owner of "Edible Vineyard", and has been writing professionally for over 10 years. She got her start in 2002 with the NPR essay series "A Cook's Notebook." Nine years ago Berlow founded Island Grown Initiative, a grassrooots nonprofit on Martha's Vineyard. Under her leadership and vision, Island Grown Initiative launched many of the types of projects and ventures described in this book. She lives in West Tisbury, Massachusetts, and in Putney, Vermont.
Praise For Pushkin and the Queen of Spades…
"An utterly different, impressively original novel of ideas." --Ben Dickinson Elle

"Her Margaret Mitchell parody kicked up a firestorm. Now she returns with a bold new novel." --Troy Patterson Entertainment Weekly

"Randall lays bare racism and class consciousness (both black and white) with ruthless wit and riveting style." --Cathleen Medwick O, The Oprah Magazine

[Alice Randall's] new novel is an impassioned aria . . . stunningly gutsy, literate and original." --Heller McAlpin Los Angeles Times

"Linguistically exuberant . . . The heart of the tale is in the lyricism of the telling." --Darryl Lorenzo Wellington The Washington Post

"Randall is a marvelous writer. . . . Pushkin and the Queen of Spades is a perfect book-club selection." --Rebecca L. Ford The Chicago Tribune

Randall's novel is encyclopedic in its forms, stories, and range of emotions. . . . [Her] characters live and tell amazing stories." --Mary A. McCay, chairwoman of the Loyola University English department, The Times-Picayune

"Unyielding in its intensity. . . . this is intentionally provocative stuff, designed to open your eyes and make your heart burn." --Barbara Lloyd McMichael Seattle Times/Post-Intelligencer