Reversing the Curse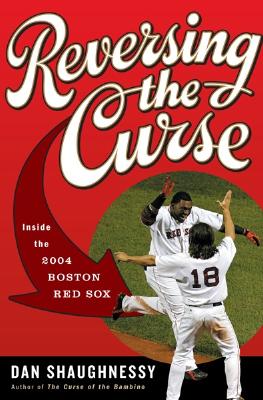 Reversing the Curse
Houghton Mifflin Harcourt, Hardcover, 9780618517480, 272pp.
Publication Date: May 1, 2005
* Individual store prices may vary.
Buy at Local Store
Enter your zip code below to purchase from an indie close to you.
or
Not Currently Available for Direct Purchase
Description
For nearly a century, the Boston Red Sox played the underdog to the indomitable New York Yankees in what ESPN named the number-one sports rivalry of all time. But in 2004 the snakebitten Sox finally got their revenge. After Aaron Boone's history-making Homeric blast, which sent the Red Sox packing in October 2003, and the infamous deal that put A-Rod, baseball's highest-paid player, in pinstripes, the age-old rivalry escalated to dizzying new heights. The result was a season in which a plucky team of comeback kids improbably brought down the House That Ruth Built and went on to right eighty-six years of jinxed history by winning Boston's first World Series since 1918. From right on the frontlines, from the front office to the bleachers, Dan Shaughnessy goes inside to chronicle this unforgettable journey, revealing how a self-described band of "idiots" was able to accomplish what eighty-five teams before it couldn't -- or didn't. We witness the colorful antics of baseball's best-known stars, the dramatic play on the field punctuated by bench-clearing brawls, and the cold war-style battle being waged behind the scenes. We sit alongside young Theo Epstein as he tries to settle in to one of baseball's most scrutinized jobs. We watch with the Red Sox brass into the wee hours of the night as the Yankees come almost unbearably close (again) to squashing Sox dreams. We join the players on the wild ride to redemption, replete with Jesus in the outfield, a lunar eclipse, and a bloodied sock on the mound. We also come to understand in an intimate way what it's like to be caught up in all of this as a fan. With lively reporting, penetrating insight, and a keen sense of history, Shaughnessy brings the 2004 season alive in all its glory, drama, and euphoria, definitively recounting a sports saga that will long be etched in the minds and hearts of baseball fans around the world.
About the Author
Dan Shaughnessy is an award-winning columnist for the Boston Globe and the author of several sports books, including The Curse of the Bambino, a best-selling classic now in its twenty-first printing. Seven times Shaughnessy has been voted one of America's top ten sports columnists by Associated Press Sports Editors and named Massachusetts Sportswriter of the Year. He has appeared on Good Morning America, The Today Show, The Early Show, CNN, Nightline, NPR, Imus in the Morning, ESPN, HBO, and many others. He lives in Newton, Massachusetts.