Forgetfulness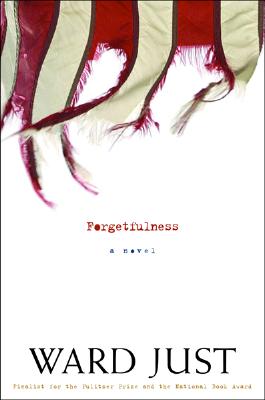 Forgetfulness
Houghton Mifflin Harcourt, Hardcover, 9780618634637, 272pp.
Publication Date: September 1, 2006
* Individual store prices may vary.
Not Currently Available for Direct Purchase
or
Shop Local
Enter your zip code below to purchase from an indie close to you.
Description
From one of our most critically acclaimed authors comes a masterly story of terrorism and revenge and one man's attempts to extricate himself from his past.

Thomas Railles, an American expatriate and former "odd-jobber" for the CIA, is a respected painter living with his beloved wife, Florette, in the south of France. On an ordinary autumn day, Florette goes for a walk in the hills and is killed by unknown assailants. Her death devastates Thomas, and in the weeks and months that follow he struggles to make sense of a world that seems defined by violence and pain.

Each night Thomas tracks the war in Iraq on the evening news while Florette's killers remain at large. When French officials detain four Moroccan terrorists and charge them with Florette's murder, Thomas is invited to witness the interrogation. The experience completely undoes him, changing his world utterly, and he finds himself unable to remain at a distance from America, the country he left so long ago.

Ward Just's most gripping and insightful novel yet, Forgetfulness is a haunting depiction of the corrosive effects of today's war on terror and its unexpected consequences for the individual conscience.
About the Author
Ward Just is the author of fourteen previous novels, including the National book Award finalist Echo House and An Unfinished Season, winner of the Chicago Tribune's Heartland Award. In a career that began as a war correspondent for Newsweek and the Washington Post, Just has lived and written in half a dozen countries, including Britain, France, and Vietnam. His characters often lead public lives as politicians, civil servants, soldiers, artists, and writers. It is the tension between public duty and private conscience that animates much of his fiction, including Forgetfulness. Just and his wife, Sarah Catchpole, divide their time between Martha's Vineyard and Paris.
Praise For Forgetfulness…
"Many of our best writers... are grappling with 9/11 and its fall-out; Just's take may be the best yet." Entertainment Weekly

"[A] riveting examination of personal loss and political criminality… Just's Forgetfulness is haunting, clarifying, and imperative." Booklist, ALA, Starred Review

"Superb—as suspense, as theater, as psychological warfare...[Just] is as seductive a raconteur as ever." Kirkus Reviews

"[Just] sets his journalist's eye on the ethically fraught war on terror....an emotionally charged narrative." Publishers Weekly

"A heartbreaking tale that is as contemporary as today's newspaper headlines and as timeless as the most profound classic tragedy." Bookpage

[Just]'s a master at blending the personal and political. Forgetfulness gets at the heart of terrorism and revenge. USA Today

Forgetfulness is a wonderful addition to [Just's] distinctive and distinguished body of work.
The New York Times Book Review

'Forgetfulness' is an intellectual and emotional marvel of a book.
Boston Globe

Written in a style both taut and reflective, this is suspense of the highest order.
Atlantic Monthly

Mr. Just's finest novel yet.
The Wall Street Journal

The first notable work by a major American writer to engage the moral and emotional complexities of the post-9/11 world.
Los Angeles Times

[Just's] muted power has never been more unsettling than in his new novel.
The Washington Post

It's the novel that the people who felt cheated by Updike's book ['Terrorist']seem to have wanted.
The Chicago Sun-Times