The Best American Mystery Stories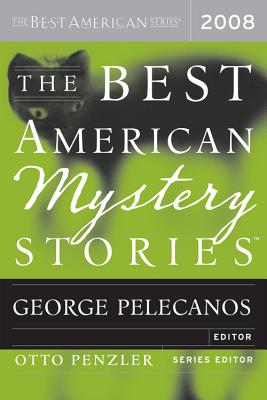 The Best American Mystery Stories
Houghton Mifflin, Paperback, 9780618812677, 423pp.
Publication Date: October 8, 2008
* Individual store prices may vary.
Buy Now
or
Shop Local
Enter your zip code below to purchase from an indie close to you.
Description
"A must-read for anyone who cares about crime stories."—Booklist

The award-winning author and Emmy-nominated television writer George Pelecanos serves as editor of the twelfth installment of this genre-expanding anthology, featuring twenty of the past year's most enthralling, suspenseful, and slyly illuminating mystery stories.

A cut-and-dried case for a wily crime-scene reconstructionist is turned on its head in Michael Connelly's "Mulholland Dive." A terrible secret shared between two childhood friends resurfaces decades later as one of them lies on her deathbed in Alice Munro's masterful "Child's Play." James Lee Burke tells the haunting tale of a Hurricane Katrina evacuee who unexpectedly finds comfort from an unimaginable loss in "Mist." And in Holly Goddard Jones's "Proof of God," a young man's car is repeatedly vandalized as proof that someone knows about the truths he'd never willingly reveal.
As Pelecanos notes in his introduction, the twenty "original and unique voices" in this collection pay homage to the genre's forebears by taking crime fiction into a thrilling new direction. "But make no mistake," he says, "we are all standing on the shoulders of writers who came before us and left an indelible mark on literature through craftsmanship, care, and the desire to leave something of worth behind."
About the Author
George P. Pelecanos is the author of nine richly praised crime novels set in and around Washington D.C., including Hell to Pay, Right as Rain, The Sweet Forever, Shame the Devil, King Suckerman, and The Big Blowdown.

OTTO PENZLER is a renowned mysteryeditor, publisher, columnist, and owner ofNew York's The Mysterious Bookshop, the oldest and largest bookstore solely dedicated to mystery fiction.He has edited more than fifty crime-fiction anthologies.