The Pirates of Turtle Rock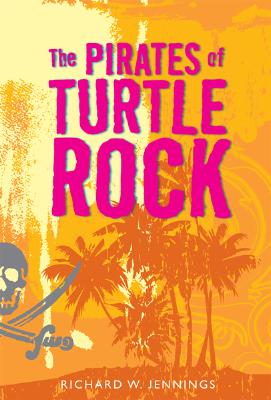 The Pirates of Turtle Rock
Houghton Mifflin Books for Children, Hardcover, 9780618987931, 152pp.
Publication Date: April 1, 2008
* Individual store prices may vary.
Buy at Local Store
Enter your zip code below to purchase from an indie close to you.
or
Not Currently Available for Direct Purchase
Description
Turtle Rock is where sixteen-year-old Jenny Snow goes to sit and listen to her iPod and think about the tedium that is her life. Although she is by nature a steady, responsible sort of person, Jenny longs for adventure, even danger. Little does she know, danger and adventure lie right under her nose—quite literally. Having spotted her sunning on Turtle Rock, a young seventh-generation pirate named Coop DeVille has swum all the way from his ship to make her acquaintance. Of course, she is too consumed by her own boredom to notice him clinging to the rock below, but a pirate is not easily deterred, which is only one of the many things Jenny soon discovers. Like the ancient map Coop DeVille keeps taped to his stomach, the adventure of Jenny's life finally begins to unfold—and as it does, even the rock she sits on nearly becomes her undoing in this rollicking tale of piracy, peril, lost treasure, and newfound love—as only Richard Jennings could imagine it.
About the Author
Richard W. Jennings has published more than fifty essays, articles, and short stories, including The Tragic Tale of the Dog Who Killed Himself, published by Bantam Books in 1980 to widespread critical acclaim, in addition to his recent titles published with Houghton Mifflin -- Orwell's Luck, The Great Whale of Kansas, My Life of Crime, and Scribble. He is cofounder of a popular Kansas City-area bookstore and former editor of KANSAS CITY MAGAZINE. He has five children, four grandchildren, a dog, a cat, and a parrot and lives in Kansas.
Praise For The Pirates of Turtle Rock…
"...many young people will like the modern-day treasure-hunting...and the often clever and amusing adventure." Booklist, 04/15/08 Booklist, ALA

"This subtropical comic adventure will be a lively warm-up act to summer pleasure reading." Bulletin, May 2008 Bulletin of the Center for Children's Books