Stranger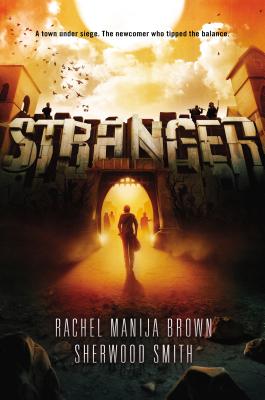 Stranger
Viking Children's Books, Hardcover, 9780670014804, 416pp.
Publication Date: November 13, 2014
* Individual store prices may vary.
Buy at Local Store
Enter your zip code below to purchase from an indie close to you.
or
Buy Here
Description
Many generations ago, a mysterious cataclysm struck the world. Governments collapsed and people scattered, to rebuild where they could. A mutation, "the Change, arose, granting some people unique powers. Though the area once called Los Angeles retains its cultural diversity, its technological marvels have faded into legend. "Las Anclas" now resembles a Wild West frontier town where the Sheriff possesses superhuman strength, the doctor can warp time to heal his patients, and the distant ruins of an ancient city bristle with deadly crystalline trees that take their jewel-like colors from the clothes of the people they killed.
Teenage prospector Ross Juarez's best find ever an ancient book he doesn t know how to read nearly costs him his life when a bounty hunter is set on him to kill him and steal the book. Ross barely makes it to Las Anclas, bringing with him a precious artifact, a power no one has ever had before, and a whole lot of trouble.
About the Author
Rachel Manija Brown is the author of the memoir "All the Fishes Come Home to Roost: An American Misfit in India". She lives in Southern California.

Sherwood Smith is the author of a number of science fiction and fantasy novels, including the "Wren "series for Young Adults, the Exordium novels (with Dave Trowbridge), the recent "Atlantis Endgame", a novel of the Time Traders series (with Andre Norton), Solar Queen novels (also with Andre Norton), and many others. She lives south of Los Angeles.