Lydia's Party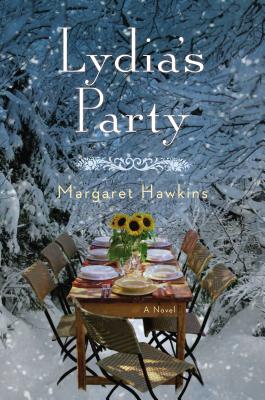 Lydia's Party
Viking Books, Hardcover, 9780670015764, 294pp.
Publication Date: January 23, 2014
* Individual store prices may vary.
Not Currently Available for Direct Purchase
or
Shop Local
Enter your zip code below to purchase from an indie close to you.
Description
It is this kind of book: the kind one buys extra copies of to pass out to friends.
" Kirkus Reviews "(Starred Review)
For fans of Anne Tyler and Anna Quindlen, a mesmerizing portrait of friendship that explores seven women's lives with a generous embrace and wondrous wisdom
Lydia is having a party it's a party she hosts every year for six women friends who treasure the midwinter bash. Over a table laden with a feast of food and wine, the women revel in sharing newsy updates, simmering secrets, and laughter. As this particular evening unfolds, Lydia prepares to make a shattering announcement.
As we follow these friends through their party preparations, we meet flawed but lovable characters who are navigating the hassles of daily chores while also meditating in stolen moments on their lives, their regrets, their complicated relationships, and their deepest desires. When Lydia's announcement shocks them all, they rediscover the enduring bonds of friendship and find their lives changing in unexpected ways.
Tender, wryly funny, and exquisitely written, "Lydia's Party" poignantly considers both the challenges of everyday life and of facing our fears while creating characters whose foibles and feistiness will capture readers hearts.
About the Author
Margaret Hawkins is the author of A Year of Cats and Dogs, How to Survive a Natural Disaster, and After Schizophrenia: The Story of My Sister's Reawakening.
Praise For Lydia's Party…
Praise for Lydia's Party by Margaret Hawkins:

"Captivating . . . There is much to enjoy in Hawkins's incisive observations . . . You'll like these women, . . . [and] the story keeps you reading as it examines the gap between how we think we build our destinies . . . and how we actually build them."
—0, The Oprah Magazine

"A tender and clear-eyed look at the tangles in women's lives."
—Good Housekeeping (A New Book Pick)

"This book feels like what lifelong friendships really are."
—Minneapolis Star Tribune  (Also Picked as "A Fave of the Moment")

"With shades of Mrs. Dalloway, much of the novel takes place in a day, as Lydia prepares for her annual winter party. . . . Hawkins's novel is beautiful . . . and the plot takes a number of unexpected, hugely enjoyable turns. It is this kind of book: the kind one buys extra copies of to pass out to friends."
—Kirkus Reviews (Starred Review)

"Impossible to put down. The characters are quirky, endearing, and relatable. . . . Lydia's unrelenting examination of her own life forces the readers to reflect on their own choices and passions—and that is what makes this book a must-read."
—DolceDolce.com

"Plot is one of the great strengths of the book, beyond the expert characterization of these women. The story takes several entirely unpredictable and yet satisfying turns. . . . [A] lovely life-affirming tale, making this meditation on mortality and friendship a pure delight for readers."
—Bookreporter.com

"Hawkins's smart, crackling novel is a snowy, midwestern Mrs. Dalloway, with Elizabeth Berg-ish charm and Hawkins's own edgy, artfully particularized humor. . . . As Lydia and her circle pull together in her time of need, Hawkins considers the profound gift of friendship and the ways art and life converge to forge meaning and preserve truth and memories."
—Booklist

"Sumptuous . . . a repast that's alternately uncomfortable and soothing, weepy and jubilant, evocative and realistic. Party host and art teacher Lydia is having her annual dinner for her women friends. . . . In a quirky, impossibly magical and sweetly charming twist, Lydia helps guide them all to forgiveness."  
—Publishers Weekly

"Hawkins's protagonists are well drawn and interesting."
—Library Journal

 "Like Carol Shields's Larry's Party, a completely winning book about friendship, an elusive and almost never written about subject, which makes this a rare achievement."
—Diane Johnson, author of Le Divorce and Flyover Lives
 
"Lydia's Party is a brilliant story, so perfectly told, the characters instantly recognizable and unforgettable, that they take up residence in one's heart. It is destined to be a classic for this generation."
—Jo-Ann Mapson, author of Solomon's Oak, Finding Casey, and the forthcoming Owen's Daughter
 
"Lydia's Party is a literary celebration of dark secrets, enduring friendship, and the slow crawl of regret. A luminous reflection that will linger long after the last page, Margaret Hawkins's latest novel will make you examine what and whom you hold most dear while you savor each perfect sentence."
—Sally Koslow, author of The Widow Waltz
 
"With wit and insight Margaret Hawkins gives us a sharp, soulful look at love and regret, women's friendship, art, aging, and ambition, and what it means to live a life. At once funny and moving, Lydia's Party is a pure delight."
—Rilla Askew, author of Fire in Beulah

"Hawkins' third novel is a beautiful evocation of a death at midlife—at once elegant, melancholy and wise.

With shades of Mrs. Dalloway, much of the novel takes place in a day, as Lydia prepares for her annual winter party. The same group of women has been coming for years (except Norris, who makes barely plausible excuses), and Lydia worries over the usual: the food, the wine, the weather. But this will be her last party; she's just been diagnosed with stage 4 pancreatic cancer and has but a few weeks to live. She struggles over a letter she plans to give each friend after dinner; a letter she writes and edits and is dissatisfied with because how can you explain all the disappointments of a lifetime in an uplifting farewell? She teaches art at a community college in the suburbs of Chicago, but really she wanted Norris' life. Years ago, Lydia and Norris were colleagues, but thanks to Lydia's mentorship (and, admittedly, Norris' own icy determination), Norris has become a world-renowned painter while Lydia gave up long ago. And Lydia had men, too many of the wrong kind. And she had fears of making the wrong choices and so made too few important ones. And now she knows it is too late for anything; there is no more time to be the person she imagined. As she prepares for the party, her guests get ready as well: Elaine is bitter and alone and spreads acrimony like ruined pixie dust; still beautiful Maura loses herself in reveries of Roy, the married man she devoted her life to for a once-a-week "date"; Celia is married with a teenage son but is perpetually surprised that family life is so tedious. And then there is Norris, whom everybody hates but Lydia, and even Lydia hates her a little bit, too. Hawkins smartly continues the novel after the party, after Lydia's death, after Norris begins a grand portrait series of the women, and the plot takes a number of unexpected, hugely enjoyable turns.

It is this kind of book: the kind one buys extra copies of to pass out to friends."
—Kirkus Reviews (Starred Review)