Down Around Midnight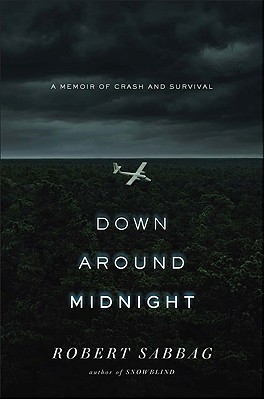 Down Around Midnight
A Memoir of Crash and Survival
Viking Adult, Hardcover, 9780670021024, 224pp.
Publication Date: June 11, 2009
* Individual store prices may vary.
Shop Local
Enter your zip code below to find indies closest to you.
Description
A bestselling author tells the terrifying and inspiring story of the plane crash he survived

Around midnight on June 17, 1979, Air New England flight 248 crashed into the woods on Cape Cod. The pilot died but the copilot and eight passengers survived with trauma both physical and emotional. Robert Sabbag, at the height of his fame for his bestselling book Snowblind, was among them.

Down Around Midnight is Sabbag's gripping account of what exactly happened on that foggy night and his candid attempt to come to terms with the emotional ramifications of the crash. He reconnects with the other survivors and their rescuers for the first time in thirty years, weaving the narrative between past and present to create a thrilling and affecting story of survival and recovery.

Like the best survivor tales-Jon Krakauer's Into Thin Air and Joe Simpson's Touching the Void-Down Around Midnight is fast paced and mesmerizing. It is also a meditation on healing and the things we do to compartmentalize traumatic memories. Few people experience a plane crash and live to tell the story. Sabbag brings his striking, economical style to this personal tale of learning how to remember and how to endure.