The Last Lost World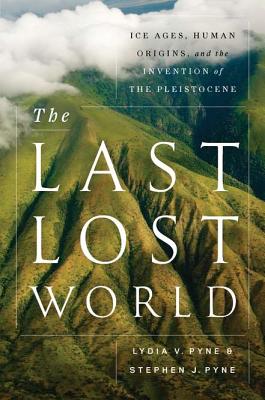 The Last Lost World
Ice Ages, Human Origins, and the Invention of the Pleistocene
Viking Books, Hardcover, 9780670023639, 320pp.
Publication Date: June 14, 2012
* Individual store prices may vary.
Not Currently Available for Direct Purchase
or
Shop Local
Enter your zip code below to purchase from an indie close to you.
Description
An enlightening investigation of the Pleistocene's dual character as a geologic time and as a cultural idea
The Pleistocene is the epoch of geologic time closest to our own. It's a time of ice ages, global migrations, and mass extinctions of woolly rhinos, mammoths, giant ground sloths, and not least early species of "Homo." It's the world that created ours.
But outside that environmental story there exists a parallel narrative that describes how our ideas about the Pleistocene have emerged. This story explains the place of the Pleistocene in shaping intellectual culture, and the role of a rapidly evolving culture in creating the idea of the Pleistocene and in establishing its dimensions. This second story addresses how the epoch, its Earth-shaping events, and its creatures, both those that survived and those that disappeared, helped kindle new sciences and a new origins story as the sciences split from the humanities as a way of looking at the past.
Ultimately, it is the story of how the dominant creature to emerge from the frost-and-fire world of the Pleistocene came to understand its place in the scheme of things. A remarkable synthesis of science and history, "The Last Lost World" describes the world that made our modern one.
About the Author


Stephen J. Pyne is a professor at Arizona State University West and the author of seven books, including "Fire in America", and "Fire on the Rim".