Fairy Tales from the Brothers Grimm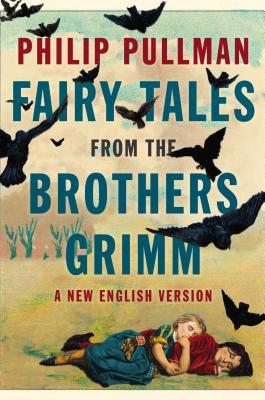 Fairy Tales from the Brothers Grimm
A New English Version
Viking Books, Hardcover, 9780670024971, 405pp.
Publication Date: November 8, 2012
* Individual store prices may vary.
Buy at Local Store
Enter your zip code below to purchase from an indie close to you.
or
Buy Here
Description
#1 "New York Times" bestseller Philip Pullman retells the world's best-loved fairy tales on their 200th anniversary
Two centuries ago, Jacob and Wilhelm Grimm published the first volume of "Children's and Household Tales." Now Philip Pullman, one of the most accomplished authors of our time, makes us fall in love all over again with the immortal tales of the Brothers Grimm.
Pullman retells his fifty favorites, from much-loved stories like Cinderella and Rumpelstiltskin, Rapunzel and Hansel and Gretel to lesser-known treasures like The Three Snake Leaves," "Godfather Death" and "The Girl with No Hands." At the end of each tale he offers a brief personal commentary, opening a window on the sources of the tales, the various forms they've taken over the centuries and their everlasting appeal.
Suffused with romance and villainy, danger and wit, the Grimms' fairy tales have inspired Pullman's unique creative vision and his beguiling retellings will draw you back into a world that has long cast a spell on the Western imagination.
About the Author
Philip Pullman was born in Norwich, England, in 1946. He has won many awards, including the Carnegie Medal and the Whitbread Book of the Year Award. His acclaimed trilogy, His Dark Materials, has been published in thirty-nine languages. . The Amber Spyglass, the trilogy s astonishing finale, was the first children s book in history to win the Whitbread Book of the Year Award. It was also nominated for the Booker Prize. When he is not writing books, Pullman enjoys drawing, woodworking, and playing the piano. He lives with his family in Oxford, England.
Praise For Fairy Tales from the Brothers Grimm…
"Pullman's Fairy Tales offers something unique: the chance to watch a master storyteller think through these most foundational of tales. . . . It is fascinating." —The New York Times
  
"Zippy! . . . These tales are about plot and economy and speed [and] make great bedtime read-alouds for children who can handle a little gore. . . . The original tales weren't for children, of course; they were for everyone. So is this book. . . . Pullman is both erudite and funny. . . . He has fun with dialogue, and is particularly snappy with dwarfs. . . . You know what? He crushes it, as the youth of today are wont to say. . . . His translations are perfection." —The New York Times Book Review
 
"It is such a pleasure to read these tales again, to experience their strangeness and richness, their violence and beauty, their sheer nonsense. . . . Reading Pullman's version it is impossible not to hear Pullman's own gentle voice; he is present on every page. . . . [His] interventions work brilliantly." —The Boston Globe
 
"These wonder tales . . . compel belief as powerfully as any adventure or thriller." —Marina Warner, The Times Literary Supplement
 
"Excellent . . . His beginnings are like invitations that cannot be refused. . . . Pullman shows how completely he understands the Grimms. . . . [He] pays homage to the Brothers' pioneer work and simultaneously breathes new life into a great, venerable tradition of magical storytelling." —Jack Zipes, Los Angeles Review of Books
 
"A real pleasure to read . . . This is the kind of writing that stands up to years of bedtime repetition. . . . The author's best appearances are in the notes, which are often as entertaining as the stories themselves. . . . Swiftness and clarity, he says, were his guiding principles; to which he has added wit and invention. . . . Beautiful or grotesque, the mad poetry of these tales is often delightfully funny too." —The Economist


"A fresh, sparkling collection of the finest stories from the Brothers Grimm, hand-picked by an author perfectly suited to the task. This volume is a must-have for any lover of fairy tales. . . . In the hands of a master storyteller such as Pullman, the Grimms's tales take on a whole new life." —Library Journal (starred review)
"A wonderfully rich reading experience . . . Stylish in its simplicity [and with] a salutary clarity and directness . . . In addition to his elegant introduction, [Pullman] concludes each tale with his own always interesting commentary. . . . There are, of course, any number of English-language versions and editions of Grimm, but few are as felicitous in their telling as Pullman's. His book surely belongs on the same shelf as the very best of those that appeal to general readers of all ages." —Booklist (starred review)
"Readers will enjoy not only returning to European fantasy's roots but seeing how the tree still blooms. . . . Smooth narration makes every tale accessible while keeping the mystical and lyrical qualities that make fairy tales so beloved." —Publishers Weekly (starred review)
"You didn't know you needed to reread Grimm. You do. This is a grand and a great book. With confidence and modesty alike, Pullman adds just enough Pullman to remind us that the oldest stories are always best told by someone who knows how to do the job of storytelling. No grandstanding here, no posturing or poesy-making. Pullman selects familiars and exotics, and gives us the goods anew—the ashes never grittier, the golden shoes never more lively, and the teller's notes concise, witty, scholarly even. Older Grimms—put them on the top of the bookcase. This one needs to be closer to hand. I read it ravenously, rapturously."—Gregory Maguire, author of Wicked and Making Mischief: A Maurice Sendak Appreciation  
"I could not imagine a better emissary for the Brothers Grimm than Philip Pullman. His translations have the timeless quality of a voice speaking in a quiet room, at once ancient and immediate to the senses. What a pleasure it is to be reacquainted with these stories in all their swiftness, wonder, horror, and charm." —Kevin Brockmeier, author of The Brief History of the Dead
"Philip Pullman's Grimm is quite eloquent, and his commentary is witty and historically accurate. There is no doubt in my mind that the Grimms would have been delighted with what he has accomplished." —Jack Zipes, Professor Emeritus, University of Minnesota
"In this pitch-perfect retelling of the Grimms' fairy tales, Philip Pullman reminds us that the stories have lost none of their relevance or racing energy, even two hundred years after they were written down. As storyteller and sage, he preserves the flavors and aromas of fine, old wines from times past and delivers them to us in sparkling new bottles." —Maria Tatar, Harvard University; author of The Classic Fairy Tales
"I've admired Philip Pullman since his early fantasy Galatea on through the splendid trilogy His Dark Materials. All of his gifts, including his prose eloquence, and his endless high Romantic imagination, are manifested in this marvelous retelling of Grimm." —Harold Bloom