James Madison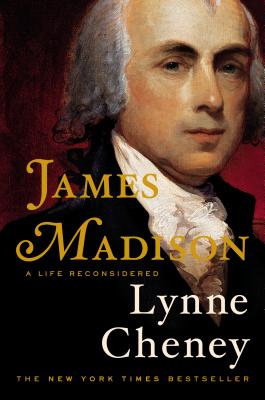 James Madison
A Life Reconsidered
Viking Books, Hardcover, 9780670025190, 564pp.
Publication Date: May 6, 2014
* Individual store prices may vary.
Buy Now
or
Shop Local
Enter your zip code below to purchase from an indie close to you.
Description
A major new biography of the fourth president of the United States by "New York Times "bestselling author Lynne Cheney
This majestic new biography of James Madison explores the astonishing story of a man of vaunted modesty who audaciously changed the world. Among the Founding Fathers, Madison was a true genius of the early republic.
Outwardly reserved, Madison was the intellectual driving force behind the Constitution and crucial to its ratification. His visionary political philosophy and rationale for the union of states so eloquently presented in The Federalist papers helped shape the country Americans live in today.
Along with Thomas Jefferson, Madison would found the first political party in the country's history the Democratic Republicans. As Jefferson's secretary of state, he managed the Louisiana Purchase, doubling the size of the United States. As president, Madison led the country in its first war under the Constitution, the War of 1812. Without precedent to guide him, he would demonstrate that a republic could defend its honor and independence and remain a republic still.
About the Author
Lynne Cheney's most recent book is the "New York Times" bestseller, "We the People: The Story of Our Constitution", illustrated by Greg Harlin. She is also the author of the "New York Times" bestsellers "America: A Patriotic Primer", "A is for Abigail: An Almanac of Amazing American Women", "When Washington Crossed the Delaware: A Wintertime Story for Young Patriots", "A Time for Freedom: What Happened When in America", and "Our 50 States: A Family Adventure Across America", and has written a memoir, "Blue Skies, No Fences". Mrs. Cheney is a senior fellow at the American Enterprise Institute and former chair of the National Endowment for the Humanities. She lives in Washington, D.C., with her husband, Vice President Richard B. Cheney.