The Florabama Ladies' Auxiliary & Sewing Circle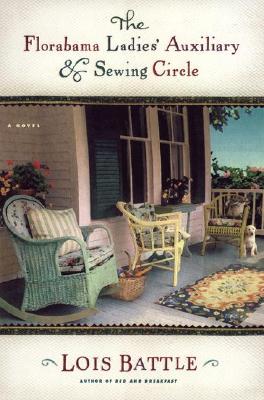 The Florabama Ladies' Auxiliary & Sewing Circle
Viking Adult, Hardcover, 9780670894697, 358pp.
Publication Date: March 19, 2001
* Individual store prices may vary.
Buy at Local Store
Enter your zip code below to purchase from an indie close to you.
or
Not Currently Available for Direct Purchase
Description
"We've been screwed blued and tattooed", quips Hilly Pruitt at hearing the news of the closing of Cherished Lady, the local lingerie factory. Hilly, along with many other women in Florabama, have been relying on the factory for their livelihood for years. As Hilly always says; "Life is like a dog sled: If you ain't the lead dog, the scenery never changes".
The same day the plant closes, Bonnie Duke Cullman begins her drive through a Gulf Coast storm to the first real job of her life. Her country-club-and-charity-committee existence has come to an end as abruptly as her marriage. In short, she too has been downsized. But luckily for Bonnie, she does have a job to go to: She's been hired to run a "Displaced Homemakers Program" for a podunk community college where the ex-bra seamstresses of Cherished Lady await her wisdom.
In an unlikely alliance, Bonnie and the Florabama women join together in a midlife survival course where the events of a single year forever alter the way they see the world and their places in it. Despite their very different lineages, they find common ground in the longings and dreams we all share: for community, identity, security, and for love.

About the Author
Lois Battle's seven novels include Bed and Breakfast, Storyville, War Brides, and A Habit of the Blood, (all Penguin). She lives in Beaufort, South Carolina.