Gravity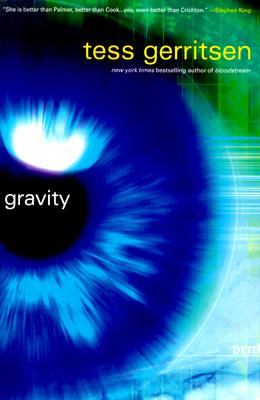 Gravity
Atria, Hardcover, 9780671016784, 352pp.
Publication Date: September 1, 1999
* Individual store prices may vary.
Not Currently Available for Direct Purchase
or
Shop Local
Enter your zip code below to purchase from an indie close to you.
Description
Now former physician and "New York Times" bestselling author Tess Gerritsen expands the scope of her landscape of terror in an elegantly crafted, thoroughly menacing new medical thriller. A young NASA doctor must combat a lethal microbe that is multiplying in the deadliest of environments: space.
Emma Watson, a brilliant research physician, has been training for the mission of a lifetime: to study living beings in space. Jack McCallum, Emma's estranged husband, has shared her dream of space travel, but a medical condition has grounded and embittered him. He must watch from the sidelines as his wife prepares for her first mission to the International Space Station.
Once aboard the space station, however, things start to go terribly wrong. A culture of single-celled organisms known as Archaeons, gathered from the deep sea, is to be monitored in the microgravity of space. The true and lethal nature of this experiment has not been revealed to NASA. In space, the cells rapidly multiply and soon begin to infect the crewwith agonizing and deadly results.
A recovery attempt ends in catastrophe; the NASA shuttle crashes, and the space station is left dangerously crippled. Emma struggles to contain the deadly microbe, while back home, Jack and NASA work against the clock to retrieve Emma from space.
But there will be no rescue. The contagion now threatens Earth's population as well, and the astronauts are left stranded in orbit, quarantined aboard the station -- where they are dying one by one....

About the Author
Tess Gerritsen left a successful practice as an internist to raise her children and concentrate on her writing. She gained nationwide acclaim for her first novel of medical suspense, the New York Times bestseller Harvest; she followed her debut with the bestsellers Life Support and Gravity (both available from Pocket Books.) Her other novels includes Body Double, The Sinner, The Apprentice, and The Surgeon. Tess Gerritsen lives in Maine.