Frankenstein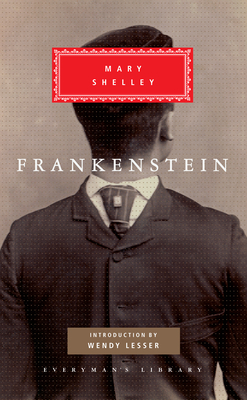 Frankenstein
Everyman's Library, Hardcover, 9780679409991, 264pp.
Publication Date: March 10, 1992
* Individual store prices may vary.
Buy Now
or
Shop Local
Enter your zip code below to purchase from an indie close to you.
Description
No-one in the grip of Mary Shelley's FRANKENSTEIN, with its mythic-minded hero and its highly sympathetic monster who reads Goethe and longs to be at peace with himself, can fail to notice how much more excellent the original is than all the adaptations, imitations and outright plagiarisms which have followed in its ample wake. In her first novel, written at the instigation of Lord Byron and published in 1818, Mary Shelley produced English Romanticism's finest prose fiction.
(Book Jacket Status: Not Jacketed)
About the Author


Angela Carter (1940 -1992) wrote nine novels and numerous short stories, as well as nonfiction, radio plays, and the screenplay for Neil Jordan's 1984 movie The Company of Wolves, based on her story. She won numerous literary awards, traveled and taught widely in the United States, and lived in London.

WENDY LESSER is the founder and editor of "The Threepenny Review", which Adam Zagajewski has called one of the most original literary magazines not only in the U.S. but also on the entire planet. She is the author of several books of nonfiction, including the recent prizewinning book "Music for Silenced Voices: Shostakovich and His Fifteen String Quartets", and one novel. She has written for "The New York Times Book Review, the London Review of Books, The Times Literary Supplement", and other publications. She divides her time between Berkeley, California, and New York City.