The Awakening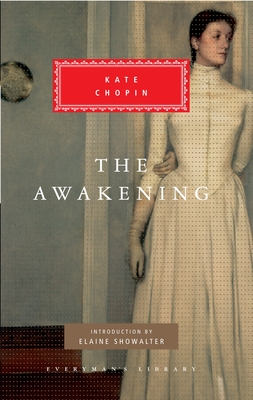 The Awakening
Everyman's Library, Hardcover, 9780679417217, 272pp.
Publication Date: November 3, 1992
* Individual store prices may vary.
Buy at Local Store
Enter your zip code below to purchase from an indie close to you.
or
Buy Here
Description
Kate Chopin's riveting, daring story of one woman's search for personal freedom was so far ahead of its time that its publication in 1899 aroused a storm of controversy violent enough to end its author's career.
With an effortless, sure-handed artistry, Chopin tells the story of Edna Pontellier, a young mother and model wife, whose romantic involvement with a young man during a vacation at a seaside resort allows her for the first time to imagine a new, freer life. Upon her return to New Orleans, Edna leaves her husband's home for her own cottage and begins an affair, only to discover that the constraints of social custom may be more powerful than she thought. Contemporary readers and reviewers were shocked by the frank, unapologetic treatment of adultery in "The Awakening." The fact that we have the book at all is the most convincing tribute to its enduring, irrespressible power.
Introduction by Elaine Showalter
(Book Jacket Status: Not Jacketed)
About the Author
Kate Chopin was born in St. Louis, Missouri, In 1851. She began writing shortly after her Husband's death and, from 1889 until her own Death, her stories and other miscellaneous Writings appeared in "Vogue, Youth's companion, Atlantic Monthly, Century, Saturday Evening Post, " and other publications. In addition to "The Awakening, "Mrs. Chopin published another novel, "At Fault, " and two collections of short stories and sketches, "Bayou Folk" and "A Night at Acadie." The publication of "The Awakening" in 1899 occasioned shocked and angry response from reviewers all over the country. The book was taken off the shelves of the St. Louis mercantile library and its author was barred from the fine arts club. Kate Chopin died in 1904.