The Scarlet Letter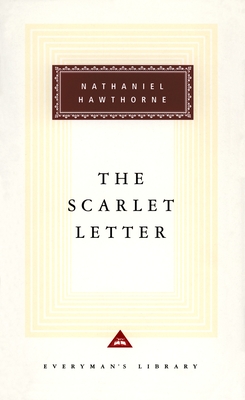 The Scarlet Letter
Everyman's Library, Hardcover, 9780679417316, 312pp.
Publication Date: November 3, 1992
* Individual store prices may vary.
Buy at Local Store
Enter your zip code below to purchase from an indie close to you.
or
Buy Here
Description
Hester Prynne is a beautiful young woman. She is also an outcast. In the eyes of her neighbours she has committed an unforgivable sin. Everyone knows that her little daughter Pearl is the product of an illicit affair but no one knows the identity of Pearl's father. Hester's refusal to name him brings more condemnation upon her. But she stands strong in the face of public scorn, even when she is forced to wear the sign of her shame sewn onto her clothes: the scarlet letter A for Adulteress.
The story of Hester Prynne found out in adultery, pilloried by her Puritan community, and abandoned, in different ways, by both her partner in sin and her vengeance-seeking husband possesses a reality heightened by Hawthorne's pure human sympathy and his unmixed devotion to his supposedly fallen but fundamentally innocent heroine.
In its moral force and the beauty of its conciliations, "The Scarlet Letter" rightly deserves its stature as the first great novel written by an American, the novel that announced an American literature equal to any in the world.
(Book Jacket Status: Jacketed)
About the Author
Born in 1804, Nathaniel Hawthorne is known for his historical tales and novels about American colonial society. After publishing The Scarlet Letter in 1850, its status as an instant bestseller allowed him to earn a living as a novelist. Full of dark romanticism, psychological complexity, symbolism, and cautionary tales, his work is still popular today. He has earned a place in history as one of the most distinguished American writers of the nineteenth century.
Praise For The Scarlet Letter…
"[The Scarlet Letter's] Hester was the creation of someone who loved Woman, saw her, as Verdi did, as necessarily tragic and alone, but emotionally sacred in a diminished world . . . Hester is the only character in the book big enough to sustain a conflict–with the harsh Puritan world–equal to Hawthorne's own. In a book without heroes, Hester is a unique literary heroine." –from the Introduction by Alfred Kazin