Confessions of a Justified Sinner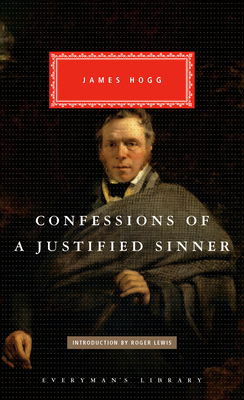 Confessions of a Justified Sinner
Everyman's Library, Hardcover, 9780679417323, 272pp.
Publication Date: December 15, 1992
* Individual store prices may vary.
Not Currently Available for Direct Purchase
or
Shop Local
Enter your zip code below to purchase from an indie close to you.
Description
Robert is a difficult and disturbed young man. He turns to his Calvinist faith for solace but finds it hard to get along with other people. After he falls in with the mysterious and charming Gil-Martin, his actions become more and more extreme. He convinces himself that he is one of the chosen few and that, therefore, all his actions are right and good . . . even murder.
James Hogg ('the Ettrick Shepherd') was a poet, novelist, and farmer whose work was discovered by Sir Walter Scott and admired by writers as different as Wordsworth and Byron.His most famous book, "The Confessions of a Justified Sinner" (1824), is striking in its use of Calvinist doctrine, demonology, and a highly modern psychological perception to tell the story of the criminal Colwan, deluded by occult forces into thinking he represents an instrument of divine justice and vengeance.
Introduction by Roger Lewis
(Book Jacket Status: Not Jacketed)
About the Author
James Hogg is Director of the White Top Research Unit, University of Dundee and Research Professor.
Arturo Langa is a Consultant Psychiatrist and Lead Clinician working for Lanarkshire Primary Care Trust, and Senior Honorary Lecturer at the University of Dundee.