Ficciones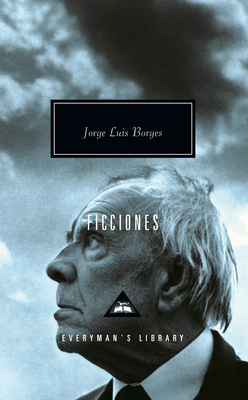 Ficciones
Everyman's Library, Hardcover, 9780679422990, 192pp.
Publication Date: May 25, 1993
* Individual store prices may vary.
Buy at Local Store
Enter your zip code below to purchase from an indie close to you.
or
Buy Here
Description
(Book Jacket Status: Jacketed)Jorge Luis Borges was one of those very rare creators who changed the face of an art form—in his case, the short story. His work has been paid the ultimate honor of being appropriated and imitated by innumerable writers on every continent of the world.The seventeen brief masterpieces of FICCIONES explode the boundaries of genre, offering up labyrinthine libraries, a fictional encyclopedia entry that spawns an entire world, a review of a nonexistent writer's attempt to re-create Don Quixote word for word, a man with the disabling inability to forget anything he has ever experienced, and other metaphysical puzzles. But the true measure of Borges's greatness lies in the fact that his fictions—elaborately paradoxical, postmodern, and intellectually delicious as they are—managed to return the short story to the realm of the fabulous and the uncanny from which, as parable and fairy tale, it originally came.
About the Author
Jorge Luis Borges(1899-1986), Argentine writer, poet and philosopher, is best known for his books"Ficciones"and"The Aleph."



John Sturrock is a literary journalist, sometime deputy editor of the "Times Literary Supplement," and consulting editor on the "London Review of Books," He has written widely on French literature, and is an accomplished translator.
Praise For Ficciones…
"[Borges is] a central fact of Western culture."—WASHINGTON POST BOOK WORLD"Borges is the most important Spanish-language writer since Cervantes."—Mario Vargas Llosa"Without Borges, the modern Latin American novel simply would not exist."—Carlos Fuentes"[Borges] engages the heart as well as the intelligence."—John Barth"The economy of his prose, the tact of his imagery, the courage of his thought are there to be admired and emulated."—John Updike"These brief Ficciones . . . throb with uncanny and haunting power. A strange and formidable writer, Sr. Borges is also a magisterial stylist."—ATLANTIC MONTHLY"The stories in Ficciones are the very best of Borges . . . They mean more than they seem to mean . . . Borges' fictions are narrative at its purest."—from the Introduction by John Sturrock