Shakespeare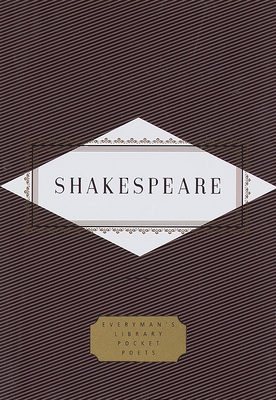 Shakespeare
Poems
Everyman's Library, Hardcover, 9780679433200, 256pp.
Publication Date: April 1994
* Individual store prices may vary.
Shop Local
Enter your zip code below to find indies closest to you.
Description
The Everyman's Library Pocket Poets hardcover series is popular for its compact size and reasonable price which does not compromise content. Poems: Shakespeare contains selections from Shakespeare's work, including his sonnets, his narrative poems Venus and Adonis and The Rape of Lucrece, songs and speeches, and an index of first lines.
About the Author
Keith Hale is author of the novels Clicking Beat on the Brink of Nada and Letters to a Shooting Star. He has edited an anthology of gay literature from antiquity through the First World War (Ode to Boy), a collection of Lord Byron's love poetry for boys (Edleston), a collection of Rupert Brooke's letters that had been sealed for eighty years due to their homosexual themes (Friends and Apostles), a collection of Georgian Poetry, and editions of poetry by Shakespeare, Housman, and Brooke. Hale wrote the first and perhaps only account of gay life in the Balkans before the walls of Communism crumbled in his travelogue In the Land of Alexander, and he explored how the military's ban on gays affected the life of one ROTC cadet in his book Torn Allegiances. Hale is a native of Mayflower, Arkansas, and also has made his home in Austin, Amsterdam, and Guam.