An Unquiet Mind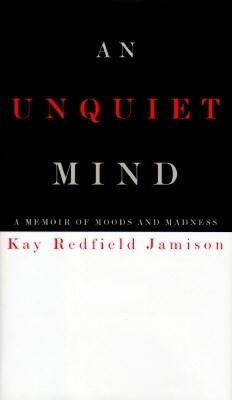 An Unquiet Mind
Knopf Publishing Group, Hardcover, 9780679443742, 219pp.
Publication Date: September 5, 1995
* Individual store prices may vary.
Buy at Local Store
Enter your zip code below to purchase from an indie close to you.
or
Not Currently Available for Direct Purchase
Description
From a leading international authority on manic-depressive illness--and one of only a handful of women who are full professors of medicine--comes a remarkable personal testimony: the revelation of her own struggle since childhood with manic-depression, and how it has shaped her life.
About the Author
Kay Redfield Jamison is Professor of Psychiatry at the Johns Hopkins University School of Medicine as well as Honorary Professor of English at the University of St. Andrews in Scotland. She is the author of the national best sellers "An Unquiet Mind: A Memoir of Moods and Madness," "Night Falls Fast: Understanding Suicide, "and" Touched with Fire: Manic-Depressive Illness and the Artistic Temperament. "She is coauthor of the standard medical text on manic-depressive illness and author or coauthor of more than one hundred scientific papers about mood disorders, creativity, and psychopharmacology. Dr. Jamison, the recipient of numerous national and international scientific awards, was distinguished lecturer at Harvard University in 2002 and the Litchfield lecturer at the University of Oxford in 2003. She is a John P. and Catherine T. MacArthur Fellow.
"From the Hardcover edition."
Praise For An Unquiet Mind…
"An invaluable memoir of manic depression, at once medically knowledgeable, deeply human and beautifully written . . . at times poetic, at times straightforward, always unashamedly honest."
—The New York Times Book Review
 
"Stands alone in the literature of manic-depression for its bravery, brilliance and beauty."
—Oliver Sacks
 
"Jamison's [strength] is in the gutsy way she has made her disease her life's work and in her brilliant ability to convey its joys and its anguish. . . . Extraordinary."
—Washington Post Book World
 
"The most emotionally moving book I've ever read about the emotions."
—William Safire, The New York Times Magazine
 
"Written with poetic and moving sensitivity . . . a rare and insightful view of mental illness from inside the mind of a trained specialist."
—Time
 
"Enlighting . . . eloquent and profound."
—San Francisco Chronicle
 
"Piercingly honest. . . . Jamison's literary coming-out is a mark of courage."
—People
 
"Brave, insightful, richly textured and chillingly authentic."
—Boston Globe
 
"A riveting portrayal of a courageous brain alternating between exhilarating highs and numbing lows."
—James D. Watson, Nobel laureate and author of The Double Helix
 
"In a most intimate and powerful telling, Jamison weaves the personal and professional threads of her life together. . . . [She] brings us inside the disease and helps us understand manic depression. . . . What comes through is a remarkably whole person with the grit to defeat her disease."
—Cleveland Plain Dealer
 
"A riveting read. I devoured it at a single sitting and found the book almost as compelling on a second read. . . . An Unquiet Mind may well become a classic. . . . Jamison sets an example of courage."
—Howard Gardner, Nature
 
"Stunning. . . . [An] exquisite (in both a literary and medical sense) autobiography. . . . This is an important, wonderful book."
—Jackson Clarion Ledger
 
"Extraordinary. . . . An Unquiet Mind must be read."
—The New England Journal of Medicine
 
"A beautiful, funny, original book. Powerfully written, it is a wonderful and important account of mercurial moods and madness. I absolutely love this book."
—Pat Conroy, author of The Prince of Tides
 
"A landmark. . . . The combination of the intensity of her personal life and the intellectual rigor of her professional experience make the book unique. . . . A vibrant and engaging account of the life, love and experience of a woman, a therapist, an academic, and a patient."
—British Medical Journal
 
"Affecting, honest, touching . . . fluid, felt and often lyrical."
—Will Self, The Observer (London)
 
"Quite astonishing. . . . Cuts through the dead jargon and detached observations of psychiatric theory and practice to create a fiery, passionate, authentic account of the devastation and exaltation, the blindness and illumination of the psychotic experience."
—The Sunday Times (London)
 
"Rises to the poetic and has a mystical touch. . . . A courageous and fascinating book, a moving account of the life of a remarkable woman."
—The Daily Telegraph (London)
 
"Fast-paced, startlingly honest and frequently lyrical. . . . Jamison has] a novelist's openness of phrase and talent for bringing character alive."
—Scotland on Sunday
 
"Superbly written. . . . A compelling work of literature."
—Independent on Sunday (London)