The Way of the World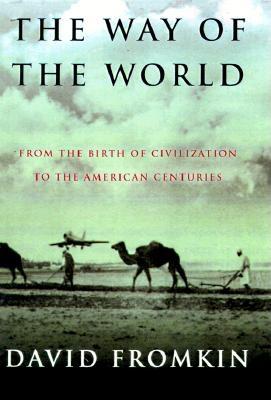 The Way of the World
From the Dawn of Civilizations to the Eve of the Twenty-First Century
Knopf Publishing Group, Hardcover, 9780679446095, 272pp.
Publication Date: January 1, 1999
* Individual store prices may vary.
Not Currently Available for Direct Purchase
or
Shop Local
Enter your zip code below to purchase from an indie close to you.
Description
From the Big Bang to the 21st century -- a worldwide picture of the development of civilization, a work of historical analysis that gives meaning to both our concept of history and our vision of the future.
From the ancient cultures of Mesopotamia, Greece, and China to the rise of Europe and the founding of America, Fromkin guides us through the intricate web of history that has determined the shape of society today. He relates how human beings first grouped together for survival; he traces the subsequent emergence of communal living, organized religion, and warfare; he illumines the transformative forces of the written word, art, and scientific discoveries, the development of commerce and exploration -- and the evolution of government, which culminated in the democratic institutions of our time.
Fromkin shows us how, by forever pushing at the boundaries of our knowledge, forever striving to achieve rationality -- and aspiring to be the rulers of our own fate -- we are slowly becoming human. His story of our long, hard journey to the present helps us discover where we can go from here.