The Autobiography of an Ex-Coloured Man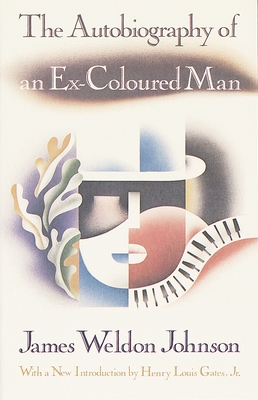 The Autobiography of an Ex-Coloured Man
With an Introduction by Henry Louis Gates, Jr.
Vintage, Paperback, 9780679727538, 256pp.
Publication Date: December 17, 1989
* Individual store prices may vary.
Buy at Local Store
Enter your zip code below to purchase from an indie close to you.
or
Buy Here
Description
First published anonymously in 1912, this resolutely unsentimental novel gave many white readers their first glimpse of the double standard -- and double consciousness -- that ruled the lives of black people in modern America. Republished in 1927, at the height of the Harlem Renaissance, with an introduction by Carl Van Vechten, The Autobiography of an Ex-Coloured Man became a groundbreaking document of Afro-American culture; the first first-person novel ever written by a black, it became an eloquent model for later novelists ranging from Zora Neale Hurston to Richard Wright and Ralph Ellison.

Narrated by a man whose light skin enables him to "pass" for white, the novel describes a journey through the strata of black society at the turn of the century -- from a cigar factory in Jacksonville to an elite gambling club in New York, from genteel aristocrats to the musicians who hammered out the rhythms of ragtime. The Autobiography of an Ex-Coloured Man is a complex and moving examination of the question of race and an unsparing look at what it meant to forge an identity as a man in a culture that recognized nothing but color.
About the Author
James Weldon Johnson (1871-1938) was a prolific writer and legendary civil rights activist who produced several novels, a pioneering work of cultural history, the first major anthology of black poetry, and numerous treatises on race relations. He served as U.S. consul to Venezuela and Nicaragua and as secretary of the NAACP"."

Henry Louis Gates, Jr. (Ph.D.Cambridge), is Alphonse Fletcher University Professor and Director of the W. E. B. Du Bois Institute for African and American Research, Harvard University. He is the author of Life Upon These Shores: Looking at African American History, 1513 2008; Black in Latin America; Tradition and the Black Atlantic: Critical Theory in the African Diaspora; Faces of America; Figures in Black: Words, Signs, and the Racial Self; The Signifying Monkey: A Theory of Afro-American Criticism; Loose Canons: Notes on the Culture Wars; Colored People: A Memoir; The Future of Race with Cornel West; Wonders of the African World; Thirteen Ways of Looking at a Black Man; and The Trials of Phillis Wheatley. His is also the writer, producer, and narrator of PBS documentaries Finding Your Roots; Black in Latin America; Faces of America; African American Lives 1 and 2; Looking for Lincoln; America Beyond the Color Line; and Wonders of the African World. He is the editor of African American National Biography with Evelyn Brooks Higginbotham, and The Dictionary of African Biography with Anthony Appiah; Encyclopedia Africana with Anthony Appiah; and The Bondwoman s Narrative by Hannah Crafts, as well as editor-in-chief of TheRoot.com.