Absalom, Absalom!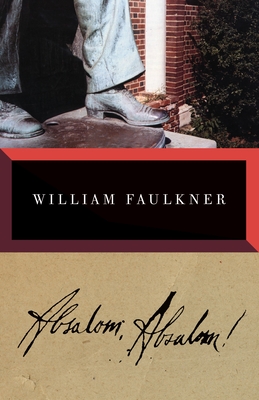 Absalom, Absalom!
The Corrected Text
Vintage Books USA, Paperback, 9780679732181, 320pp.
Publication Date: January 30, 1991
* Individual store prices may vary.
Buy at Local Store
Enter your zip code below to purchase from an indie close to you.
or
Buy Here
Description
"Read, read, read. Read everything—trash, classics, good and bad, and see how they do it. Just like a carpenter who works as an apprentice and studies the master. Read! You'll absorb it. Then write. If it is good, you'll find out. If it's not, throw it out the window." —William Faulkner
 
Absalom, Absalom! is Faulkner's epic tale of Thomas Sutpen, an enigmatic stranger who comes to Jefferson, Mississippi, in the early 1830s to wrest his mansion out of the muddy bottoms of the north Mississippi wilderness. He was a man, Faulkner said, "who wanted sons and the sons destroyed him."
About the Author
William Faulkner was an American writer, Nobel Prize laureate and Pulitzer Prize winner. A prolific writer, Faulkner is best known for his novels and short stories, including The Sound and the Fury and As I Lay Dying, which are set in fictional Yoknapatawpha County, and the Snopes trilogy which includes The Hamlet, The Town and The Mansion. Along with Mark Twain, Truman Capote, Tennessee Williams and Harper Lee, Faulkner is considered one of the most important writers of Southern literature and is known for his experimental style, including the use of stream of consciousness. Faulkner died in 1962.
Praise For Absalom, Absalom!…
"For range of effect, philosophical weight, originality of style, variety of characterization, humor, and tragic intensity, [Faulkner's works] are without equal in our time and country." —Robert Penn Warren
 
"He is the greatest artist the South has produced. . . . Indeed, through his many novels and short stories, Faulkner fights out the moral problem which was repressed after the nineteenth century [yet] for all his concern with the South, Faulkner was actually seeking out the nature of man. Thus we must turn to him for that continuity of moral purpose which made for greatness of our classics." —Ralph Ellison