Good Wives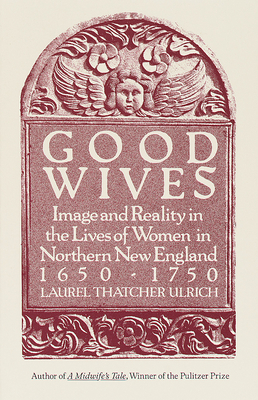 Good Wives
Image and Reality in the Lives of Women in Northern New England, 1650-1750
Vintage, Paperback, 9780679732570, 336pp.
Publication Date: June 4, 1991
* Individual store prices may vary.
Shop Local
Enter your zip code below to find indies closest to you.
Description
This enthralling work of scholarship strips away those abstractions to reveal the hidden -- and not always stoic -- face of the "goodwives" of colonial America. In these pages we encounter the awesome burdens -- and the considerable power -- of a New England housewife's domestic life and witness her occasional forays into the world of men. We see her borrowing from her neighbors, loving her husband, raising -- and, all too often, mourning -- her children, and even attaining fame as a heroine of frontier conflicts or notoriety as a murderess. Painstakingly researched, lively with scandal and homely detail, Good Wives is history at its best.
About the Author
Beverly Wilson Palmer is former coordinator of the Writing Program at Pomona College and a seasoned documentary editor. Among her works is the two-volume The Selected Letters of Charles Sumner, also published by Northeastern University Press. She lives in Claremont, California. Laurel THatcher Ulrich, editor of the New England Women's Diaries Series, is the James Duncan Phillips Professor of History and Director of the Charles Warren Center for Studies in American History at Harvard University.


Praise For Good Wives…
"[Ulrich] makes a modern reader understand what it would have been like to have been born female in early New England...a truly remarkable achievement." -- Mary Beth Norton, Cornell University

A gravestone in northern New England proclaims that a woman was "Eminent for Holiness...Prudence, Sincerity...Meakness...Weanedness From ye World...Publick-Spiritedness ...Faithfulness & Charity."

"A major addition to our historical understanding of women in colonial New England...a path-breaking depiction of wives and mothers." -- Kathryn Kish Sklar, S.U.N.Y., Binghamton