Stories of Scottsboro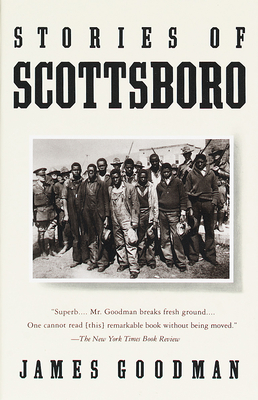 Stories of Scottsboro
Vintage, Paperback, 9780679761594, 498pp.
Publication Date: March 28, 1995
* Individual store prices may vary.
Buy at Local Store
Enter your zip code below to purchase from an indie close to you.
or
Buy Here
Description
-A rich and compelling narrative, as taut and suspenseful as good fiction. In places, Stories of Scottsboro is almost heartbreaking, not least because Goodman shows what people felt as well as what they thought.- -- Washington Post Book World
To white Southerners, it was -a heinous and unspeakable crime- that flouted a taboo as old as slavery. To the Communist Party, which mounted the defense, the Scottsboro case was an ideal opportunity to unite issues of race and class. To jury after jury, the idea that nine black men had raped two white women on a train traveling through northern Alabama in 1931 was so self-evident that they found the Scottsboro boys guilty even after the U.S. Supreme Court had twice struck down the verdict and one of the -victims- had recanted.
This innovative and grippingly narrated work of history tells the story of a case that marked a watershed in American racial justice. Or, rather, it tells several stories. For out of dozens of period sources, Stories of Scottsboro re-creates not only what happened at Scottsboro, but the dissonant chords it struck in the hearts and minds of an entire nation.
-Extraordinary.... To do justice to the Scottsboro story a book would have to combine edge-of-the-seat reportage and epic narrative sweep. And it is just such a book that James Goodman has given us, a beautifully realized history...written with complete authority, tight emotional control, and brilliant use of archival material.- -- Chicago Tribune.
Praise For Stories of Scottsboro…
"This gripping book does much more than tell the story of Scottsboro with new information and insight. It invents a new way of writing history. Like a kaleidoscope, the author rotates the stories told by various participants in that cause of the 1930s, causing new patterns to emerge until they take a form we can call truth."--James M. McPherson