Blackberries in the Dark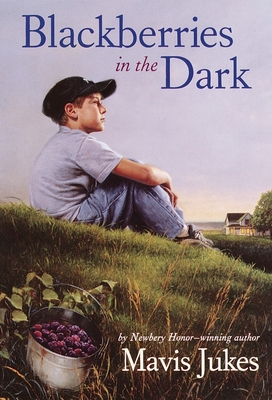 Blackberries in the Dark
Yearling Books, Paperback, 9780679865704, 58pp.
Publication Date: September 20, 1994
* Individual store prices may vary.
Buy at Local Store
Enter your zip code below to purchase from an indie close to you.
or
Buy Here
Description
"Austin's visit to his grandmother's is the first since Grandpa died. Austin notices Grandpa's things but feels the emptiness of his absence. This spare story vividly captures the emotions of painful times and shows how they ease with sharing and remembering. Boy and grandfather were close, but boy and grandmother seem destined to be just as close, with Grandpa's memory to bind them. Poignant and perceptive, this has impressive resonance, and readers won't easily shed its warm afterglow."--(starred) "Booklist.
About the Author
I grew up in New City, New York, and Princeton, New Jersey. I loved everything to do with the West: especially saddles, old horseshoes, and boots with inlaid roses on the sides. I have been a cowboy ever since I was a little kid and I'm not talking fringy skirt. I'm talking woolly chaps and huge palomino horse that rears up on its hind legs, snorts, whinnies, and gallops across the plains in a thunderstorm when I'm out there chasing bad guys. However, in my actual real life, I moved out West when I was eighteen but didn't buy a horse. I have to admit it: I've never had the cattle, only the hat. Total livestock count: one sheep. I studied sculpture, education, and law. I've been an elementary school teacher and thanks to Frances Foster a children's writer. Frances started me off writing children's books, and I will be forever in her debt for that.
I have lived on a small ranch in northern California for 32 years. I have two great stepsons and two great daughters. For the past two years, I have been writing lyrics for country songs, fulfilling the not-so-secret dream I've had ever since my book "No One is Going to Nashville "was published in 1983. Now that my kids are grown, I spend all of my spare time out on the high desert plains under the big skies with my husband, Bob, where we drive out on lonesome, two-rut roads to hunt for rocks, twisted wire, and rusty, shot-up buckets and cans. And to rustle up ideas and images: for books, songs, and artwork. Bob is a sculptor who incorporates found objects in his work. I am his biggest fan, lifelong companion, and partner in the hunt. He's an art cowboy who wears J.B. Hill boots with stars on the tops and a Stetson with a bent brim. I've been getting a lot of ideas and inspiration from Bob, beginning with "No One is Going to Nashville "and "Like Jake and Me "and continuing right on up through "Smoke". So, thanks, Bob!
Thomas B. Allen is the author of numerous history books, including George Washington, Spymaster and Remember Valley Forge. A frequent contributor to Smithsonian Magazine, National Geographic, Military History Quarterly, Military History, Naval History, the U.S. Naval Institute's Proceedings, and other publications, he lives in Bethesda, Maryland.
Praise For Blackberries in the Dark…
"Poignant and perceptive."
–Booklist, Starred

"A sensitive, touching story."
–School Library Journal, Starred
.