And the Waters Turned to Blood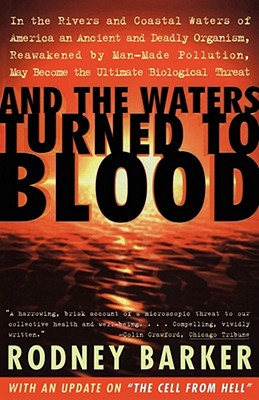 And the Waters Turned to Blood
Simon & Schuster, Paperback, 9780684838458, 352pp.
Publication Date: March 31, 1998
* Individual store prices may vary.
Buy Now
or
Shop Local
Enter your zip code below to purchase from an indie close to you.
Description
In this account, Rodney Barker tells the full and terrifying story of a microorganism popping up along the Eastern seaboard - far closer to home than the Ebola virus and equally frightening. In the coastal waters of North Carolina - and now extending as far north as the Chesapeake Bay area - a mysterious and deadly aquatic organism named Pfiesteria piscicida threatens to unleash an environmental nightmare and human tragedy of catastrophic proportions. At the very center of this narrative is the heroic effort of Dr. JoAnn Burkholder and her colleagues, embattled and dedicated scientists confronting medical, political, and corporate powers to understand and conquer this new scourge before it claims more victims.

About the Author
Rodney Barker is Reader in Government at the London School of Economics.