The Snows of Kilimanjaro and Other Stories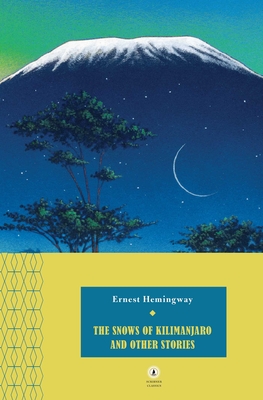 The Snows of Kilimanjaro and Other Stories
Scribner Book Company, Hardcover, 9780684862217, 144pp.
Publication Date: July 6, 1999
* Individual store prices may vary.
Buy Now
or
Shop Local
Enter your zip code below to purchase from an indie close to you.
Description
The ideal introduction to the genius of Ernest Hemingway, "The Snows of Kilimanjaro and Other Stories" contains ten of Hemingway's most acclaimed and popular works of short fiction. Selected from "Winner Take Nothing, Men Without Women, " and "The Fifth Column and the First Forty-Nine Stories, " this collection includes "The Killers," the first of Hemingway's mature stories to be accepted by an American periodical; the autobiographical "Fathers and Sons," which alludes, for the first time in Hemingway's career, to his father's suicide; "The Short Happy Life of Francis Macomber," a "brilliant fusion of personal observation, hearsay and invention," wrote Hemingway's biographer, Carlos Baker; and the title story itself, of which Hemingway said: "I put all the true stuff in," with enough material, he boasted, to fill four novels. Beautiful in their simplicity, startling in their originality, and unsurpassed in their craftsmanship, the stories in this volume highlight one of America's master storytellers at the top of his form.
About the Author
Ernest Hemingway was one of America s foremost journalists and authors. A winner of both the Pulitzer Prize (1953) and the Nobel Prize for Literature (1954), Hemingway is widely credited with driving a fundamental shift in prose writing in the early twentieth century. As an American expatriate in Paris in the 1920s, Ernest Hemingway achieved international fame with such literary works as The Sun Also Rises, The Old Man and the Sea, and For Whom the Bell Tolls, which depicts his experience as a correspondent during the Spanish Civil War. Hemingway died in 1961, leaving behind a rich literary legacy.