Romiette and Julio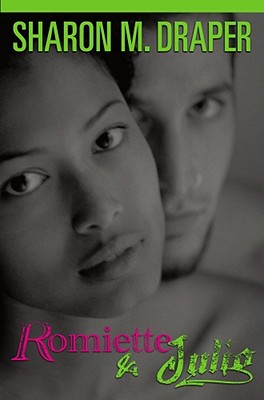 Romiette and Julio
Atheneum Books for Young Readers, Hardcover, 9780689821806, 240pp.
Publication Date: September 1, 1999
* Individual store prices may vary.
Buy Now
or
Shop Local
Enter your zip code below to purchase from an indie close to you.
Description
Do you feel the soul of another calling to


you? Do you know in your heart that your


destiny and his wore meant to merge In


the cosmos? We can help you find him.



When Romiette Cappelle and her best friend, Destiny, decide to order The Scientific Soul Mate System from the back of Heavy Hunks magazine, they're not sure what they're getting into. But Destiny, a self-proclaimed psychic, assures Romi that for $44.99 plus shipping and handling, it's the only way they're ever going to find out who their soul mates really are. If nothing else, maybe Romi will get some insight into that recurring dream she's been having about fire and water.


But they never expect that the scented candle and tube of dream ointment will live up to their promises and merge Romiette's destiny with that of Julio Montague, a boy she's just met in the "cosmos" of an Internet chat room. It turns out they go to the same high school, not to mention having almost the same names as Shakespeare's famous lovers! Sweet-scented dreams of Julio have almost overtaken Romi's nightmares...


...when suddenly they return, but this time in real life. It seems the Devildogs, a local gang, violently oppose the relationship of Romiette and Julio. Soon they find themselves haunted by the purple-clad shadows of the gang, and the fire and water of Romiette's dream merge in ways more terrifying -- and ultimately more affirming -- than even Destiny could have foreseen.
About the Author
Sharon Draper is a two-time Coretta Scott King Award-winning author, most recently for "Copper Sun", and previously for "Forged by Fire". She's also the recipient of the Coretta Scott King/John Steptoe Author Award for New Talent for "Tears of a Tiger" and the Coretta Scott King Author Honor for "The Battle of Jericho "and "November Blues". Her other books include "Romiette and Julio", "Darkness Before Dawn", and "Double Dutch". She lives in Cincinnati, Ohio, where she taught high school English for twenty-five years. She's a popular conference speaker, addressing educational and literary groups both nationally and internationally. For more information visit her online at www.sharondraper.com.