Kidnapped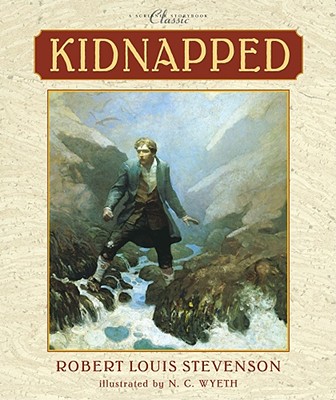 Kidnapped
Atheneum Books for Young Readers, Hardcover, 9780689865428, 64pp.
Publication Date: November 1, 2004
* Individual store prices may vary.
Buy Now
or
Shop Local
Enter your zip code below to purchase from an indie close to you.
Description
David Balfour has never had an adventure. He has never spent a night camping in the Scottish Highlands. He has never sailed the high seas. He has never fought in a battle. In fact David Balfour has never even left home. All he knows is a quiet country life.


All this changes after the death of his parents. He suddenly learns that he, David Balfour, is a man of wealth and standing, and that he is not destined for a simple life after all. All he needs to do to assume this new station in life is to travel to the town of Cramond, Scotland, to collect his inheritance from his father's younger brother, an uncle he had not even known existed. But David soon discovers that this is not as simple as it sounds, as he struggles to survive and outwit his treacherous uncle in this classic adventure story.


Original oil paintings by N. C. Wyeth capture the vitality of Robert Louis Stevenson's timeless tale of fortune, camaraderie, betrayal, and independence.
About the Author
Robert Louis (Balfour) Stevenson was a prolific Scottish poet and novelist in the 19th century. He was admired by many other authors, and his work includes The Black Arrow, Kidnapped, and The Strange Case of Dr. Jekyll and Mr. Hyde. He died in 1894.




N[ewell] C[onvers] Wyeth is one of the most famous and beloved American illustrators of the twentieth century. A student of Howard Pyle's Brandywine School of American Illustration, Wyeth became known around the world for his work. His powerful, romantic illustrations for such classics as Treasure Island, Robin Hood, and Robinson Crusoe have shaped the imaginations of four generations.