The Return of Buddy Bush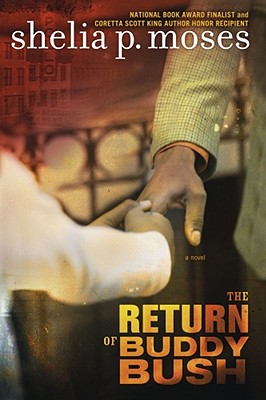 The Return of Buddy Bush
Margaret K. McElderry Books, Hardcover, 9780689874314, 160pp.
Publication Date: December 20, 2005
* Individual store prices may vary.
Shop Local
Enter your zip code below to find indies closest to you.
Description
First introduced in Shelia P. Moses' award-winning The Legend of Buddy Bush, Pattie Mae Sheals continues her journey in The Return of Buddy Bush. Pattie Mae goes to Harlem to visit her sister after the death of their beloved grandfather and the disappearance of Uncle Buddy, who has been wrongly accused of a terrible crime. Harlem could not be more different from Rich Square, North Carolina-people speak differently, people dress differently, and black men and women work and run their own businesses, just like any white man would do. Harlem is magical to Pattie Mae, and a chance meeting with the black writer Richard Wright fully opens her eyes to the fact that anything is possible in her future.
Pattie Mae is not only determined to soak up the Northern lifestyle, but she is on a secret mission to find her uncle. The rumors are that he is hiding out in Harlem, so Pattie Mae wants to bring him back. In her innocence she believes that once Uncle Buddy returns, he can have a fair trial and prove once and for all that he did nothing wrong.
What Pattie Mae learns about life and opportunity, and what Uncle Buddy learns about family and justice, are at the heart of this rich and unforgettable novel.
About the Author
Poet, author, playwright, and producer Shelia P. Moses was raised the ninth of ten children on Rehobeth Road in Rich Square, North Carolina. She is the co-author of Dick Gregory's memoir, Callus on My Soul, as well as the award-winning author of several books for young readers: The Legend of Buddy Bush; The Return of Buddy Bush; I, Dred Scott: A Fictional Slave Narrative Based on the Life and Legal Precedent of Dred Scott; and The Baptism. Shelia lives in Atlanta, Georgia.