The Origins and History of Consciousness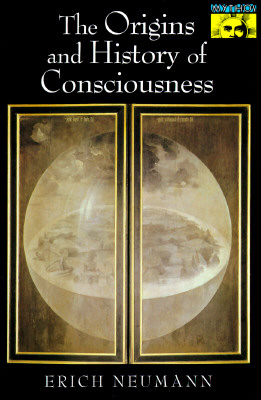 The Origins and History of Consciousness
Princeton University Press, Paperback, 9780691017617, 552pp.
Publication Date: October 8, 1995
* Individual store prices may vary.
Not Currently Available for Direct Purchase
or
Shop Local
Enter your zip code below to purchase from an indie close to you.
Description
The first of Erich Neumann's works to be translated into English, this eloquent book draws on a full range of world mythology to show that individual consciousness undergoes the same archetypal stages of development as has human consciousness as a whole. Neumann, one of Jung's most creative students and a renowned practitioner of analytical psychology in his own right, shows how the stages begin and end with the symbol of the Uroboros, or tail-eating serpent. The intermediate stages are projected in the universal myths of the World Creation, Great Mother, Separation of the World Parents, Birth of the Hero, Slaying of the Dragon, Rescue of the Captive, and Transformation and Deification of the Hero. Throughout the sequence the Hero is the evolving ego consciousness.

About the Author
Erich Neumann, one of C.G. Jung's pupils, was among the most creative in building on Jung's work and carrying it forward in new explorations and syntheses. Before he met Jung he was trained in philosophy and medicine. He was also a poet and novelist. A native of Germany, he completed his medicinal studies in Berlin but, owing to the activities of the Nazis, left Germany in 1934 and, after studying with Jung in Zurich, emigrated to Tel Aviv. His range of understanding is apparent in his writings of which the major works have been translated into English. These include: 'The Great Mother; Art and the Creative Unconscious; Depth Psychology and a New Ethic' and 'The Child: Structure and Dynamics of the Nascent Personality'.



Issu d'une famille protestante, Carl Gustav Jung etudie au college de Bale et s'interesse de pres a l'Histoire et a la mythologie. Poursuivant des etudes de medecine, il s'oriente vers la psychanalyse. En 1900, il devient assistant a l'hopital psychiatrique de Zurich. Presente a Freud en 1907, il est rapidement considere par ce dernier comme son successeur. Toutefois, les differences s'accumulent. Jung s'oppose effectivement a l'interpretation sexuelle du medecin viennois. Ainsi, la rupture se consomme en 1912. Jung entreprend ensuite de multiples voyages ethnographiques, au Kenya et en Inde notamment, qui lui permettent de mieux formaliser sa pensee. En 1921, il expose dans "Les types psychologiques" un inconscient defini par les pensees, les sensations, l'intuition et les sentiments et divise entre extraversion et introversion. Avec "L' energie psychique", il soumet l'hypothese de l'existence de deux formes d'inconscient, celui personnel et celui collectif, memoire de l'humanite vehiculant les grands archetypes mythologiques. Il devient le fondateur de la psychologie analytique.