While the Savage Sleeps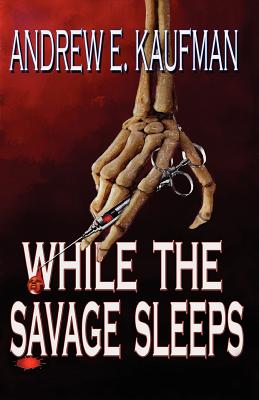 While the Savage Sleeps
Straightline Press, Paperback, 9780692011218, 368pp.
Publication Date: June 26, 2010
* Individual store prices may vary.
Buy at Local Store
Enter your zip code below to purchase from an indie close to you.
or
Not Currently Available for Direct Purchase
Description
TWO STRANGERS



Cameron Dawson's got a past he can't seem to shake, but he's hoping to change that. He's moved back home to Faith, New Mexico and taken a job as assistant sheriff. What he doesn't realize is that his newest nightmare's about to begin. Strange things are happening. People are disappearing, and for others, it's far worse …



DISTANCE SEPARATES THEM



Miles away in Albuquerque, Kyle Bancroft's life is spinning out of control. She's seeing, hearing, and dreaming things she can't explain: Flashbacks to World War II and an eerie hospital ward with locked doors, empty gurneys, and guttural screams. To make matters worse, a ghostly green-eyed girl is complicating her visions with an urgent message: Time is running out.



A DARK SECRET CONNECTS THEM



Kyle's otherworldly encounters are driving her straight toward Faith … and right into Cameron's life. The body count is rising, the pressure is mounting, and the clock is ticking as they rush to uncover a dangerous secret hiding just below the surface of this all-American town—one that's threatening to destroy Faith and everyone in it. A secret they must hunt down quickly … even if it costs them their own lives.



A VOICE FROM THE GRAVE WILL DRAW THEM TOGETHER
About the Author
Andrew E. Kaufman is a freelance writer and author living in Southern California, along with his Labrador Retrievers, his horse, and a very bossy Jack Russell Terrier (who, incidentally, thinks she owns the place). His new novel, While the Savage Sleeps, a forensic paranormal mystery, takes place in the fictitious town of Faith, New Mexico. It broke out onto four of Amazon's bestsellers lists, taking the #1 spot on two of them and placing #3 on their Movers and Shakers list. After receiving his journalism and political science degrees at San Diego State University, Andrew began his writing career as an Emmy-nominated writer/producer, working at KFMB-TV, the CBS affiliate in San Diego, then at KCAL-TV in Los Angeles. For more than ten years, he produced special series and covered many nationally known cases, including the O.J. Simpson Trial. He has also written stories for the Chicken Soup for the Soul books, the most recent of which is due out later this year.