Century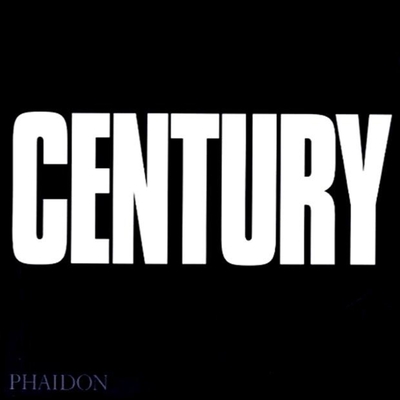 Century
One Hundred Years of Human Progress, Regression, Suffering and Hope
Phaidon Press, Hardcover, 9780714838489, 1120pp.
Publication Date: September 1, 1999
* Individual store prices may vary.
Not Currently Available for Direct Purchase
or
Shop Local
Enter your zip code below to purchase from an indie close to you.
Description
Unlike any other book you may encounter, the sheer physical presence of "Century" is unique. With 1,120 pages and 1,072 images, this monster volume offers an informative, nostalgic, intimate and monumental insight into the last 100 years.
"Century" is a history of the twentieth century told in photographs. More than any other, the last century was one of unforeseeable advances, discoveries and victories as well as unanticipated atrocities and suffering, and it was the first century to have been entirely documented by the camera. Thus the chronological sequence of images not only takes us on a journey through the trenches of the First World War, the virgin flight of the Wright brothers, the rise of unspeakable political regimes, the antics of Buster Keaton, the odyssey into outer space, and the fall of the Berlin Wall.
Culled from sources all over the world, the photographs are immediate and thought-provoking. They depict people and events, both famous and unknown, from the worlds of politics and war, art and invention, culture and social history. Selected for their ability to tell the story in a dynamic way, some iconic images do make an appearance but most of the photographs are refreshingly unknown, even to the most jaded among us. Accompanied by extended historical background information for every single scene depicted, as well as evocative contemporary literary and political quotations, "Century" is as much a historical education as an enlightening visual display of familiar and unknown times.
For those of you who experienced much of the twentieth century, this book will jog your memory and serve rather like a guide to a territory that you once explored, but will never be ableto visit again. For those who did not, it will help you understand and appreciate the people and events that made us who we are today, making it a book for every household.
Conceived and edited by the former picture editor of London's Sunday Times Magazine, "Century" is the culmination of Bruce Bernard's thirty years' work in the industry.
-- Unbelievable value
-- Chronological history of the last century in photographs
-- Educational and informative background information for every single photograph and an index to allow easy reference
-- Extraordinary visual sequence of the politics, wars, art, inventions, culture and society of the last 100 years
-- 1,072 photographs beautifully reproduced in duotone and colour
-- Rarely seen images
-- Photographs drawn from archives around the world
-- Political and literary quotations evoke the atmosphere of each period
-- Essential reference book