Mistaken Identity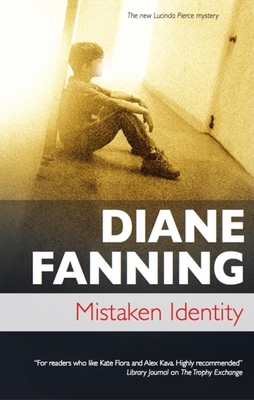 Mistaken Identity
Severn House Publishers, Hardcover, 9780727868664, 217pp.
Publication Date: May 2010
* Individual store prices may vary.
Shop Local
Enter your zip code below to find indies closest to you.
Description
"A new mystery for Homicide Investigator Lucinda Pierce -"When Homicide Investigator Lucinda Pierce has to break the news to a 13-year-old boy that his parents have been murdered, his reaction comes as a shock: he claims that his father is not only still alive but also immortal, having sold his soul to the devil. The more Lucinda investigates, the more puzzled she becomes and the more convinced that this is a family with something major to hide . . .
About the Author
Diane Fanning is the author of the Edgar Award finalist "Written in Blood: A True Story of Murder and a Deadly 16-Year-Old Secret That Tore a Family Apart". Her other works of true crime include the best-selling "Mommy's Little Girl", "A Poisoned Passion", "The Pastor's Wife", "Gone Forever" and "Through the Window". She has been featured on 48 Hours, 20/20, Court TV and the Discovery Channel, and has been interviewed on dozens of radio stations coast to coast. Before becoming a nonfiction writer, Fanning worked in advertising, and she earned more than 70 Addy Awards. She lives in New Braunfels, Texas.