A Whispering of Spies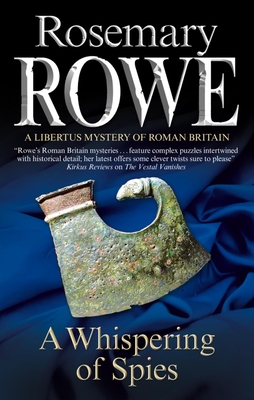 A Whispering of Spies
Severn House Publishers, Hardcover, 9780727881632, 256pp.
Publication Date: July 2012
* Individual store prices may vary.
Shop Local
Enter your zip code below to find indies closest to you.
Description
"A gruesome discovery leads Libertus on a dangerous quest . . . - "Wealthy Volus, ex-lictor to the Imperial Governor of Gaul, is retiring to the town of Glevum. Libertus is sent to his new apartment, where he is informed that one of the ex-lictor's treasure carts has been intercepted, the guards and horses brutally butchered. When his actions are misinterpreted by a network of spies, Libertus is suspected of involvement in the massacre and marched to the garrison to await trial. But after daringly escaping, Libertus embarks on a dangerous quest to discover the truth . . .
About the Author
Rosemary Rowe also writes historical romances under the pseudonym Rosemary Aitken. She lives in Gloucestershire, England.