The Red Hotel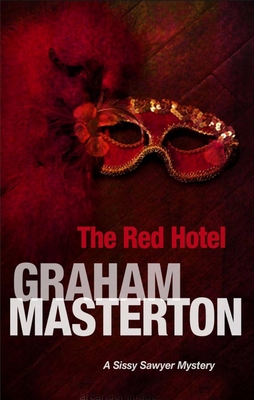 The Red Hotel
Severn House Publishers, Hardcover, 9780727881892, 216pp.
Publication Date: October 2012
* Individual store prices may vary.
Buy Now
or
Shop Local
Enter your zip code below to purchase from an indie close to you.
Description
"Sissy Sawyer, an unredeemed hippy, has an uncanny ability to read the future and the lives of those she holds dear may soon depend on it . . . - "One afternoon, shadows started to flicker along the corridors of The Red Hotel in Baton Rouge, Louisiana, and both guests and staff heard persistent grinding noises that gave them the freesons or goosebumps. Months later, Sissy Sawyer's step-nephew Billy drops by with his new girlfriend, T-Yon. Sissy has an uncanny ability to read the future using her special Tarot cards, and T-Yon wants her help. She's been having terrible dreams about her older brother, Everett, ever since he's started restoring an old hotel in Baton Rouge . . .
About the Author
Graham Masterton's first novel, T""he Manitou,"" was a bestseller and an instant classic and was made into a feature film. Masterton has won an Edgar Award and France's prestigious Prix Julia Verglanger. Several of his stories have been adapted for television.
Masterton's more than one hundred novels include ""Charnel House, The Chosen Child,"" and ""Maiden Voyage"" (a"" New York Times"" bestseller). He has written for adults, young adults, and children and edited several anthologies. Earlier in his career, Masterton edited men's magazines, including ""Penthouse,"" He has written a number nonfiction books on sex, including ""How to Drive Your Man Wild in Bed,"" which has sold more than three million copies.
Masterton and his wife, Wiescka, live in Ireland.