Snatched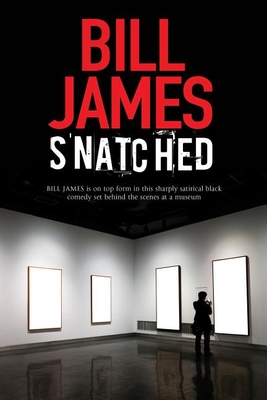 Snatched
A British Black Comedy
Severn House Publishers, Hardcover, 9780727883797, 208pp.
Publication Date: July 2014
* Individual store prices may vary.
Shop Local
Enter your zip code below to find indies closest to you.
Description
"Bill James is on top form in this sharply satirical black comedy set behind the scenes at a museum"
George Lepage, the new Director of the Hulliborn Regional Museum and Gallery, has great hopes that his tenure in the post will be short and profitable. He has visions of early retirement, and perhaps like his predecessor, and his predecessor's predecessor a knighthood.
But circumstances do their best to snatch his happy dreams away from him. First a deranged former staff member causes a riot in the Folk Department, and then three recently purchased, ruinously expensive paintings of dubious authenticity are stolen, putting the museum's security and judgement into question. The fate of the upcoming Japanese Ancient Surgical Skills exhibition, and its astonishing collection of tonsil excision implements, hangs dangerously in the balance.
And over everything hangs the grim specter of the former Director, Flounce Butler-Minton, whose body may be most definitely dead but whose legacy lives on. And with every day that passes, the rumours of what Flounce did behind the Iron Curtain and how the haversack straps, the whippet and the legendary Mrs Cray were involved grow, threatening to erupt into a scandal that may cost the museum, and Lepage himself, everything . . .
About the Author
Bill James has been called "the Elmore Leonard of Britain's underworld" (Kirkus Reviews) and has been named a "Master of Crime" in a mystery roundup by the London Sunday Times, which said, "There is nothing else quite like this series of police procedurals. James is concerned with the dilemmas and difficulties of policing Britain's inner cities, and he addresses these in hard-edged narratives that leave readers gasping and flinching, praying the people in these stories never come to live in their streets." In addition to the Harpur and Iles series, James is the author of other mystery series and a book on Anthony Powell. He lives in Wales.